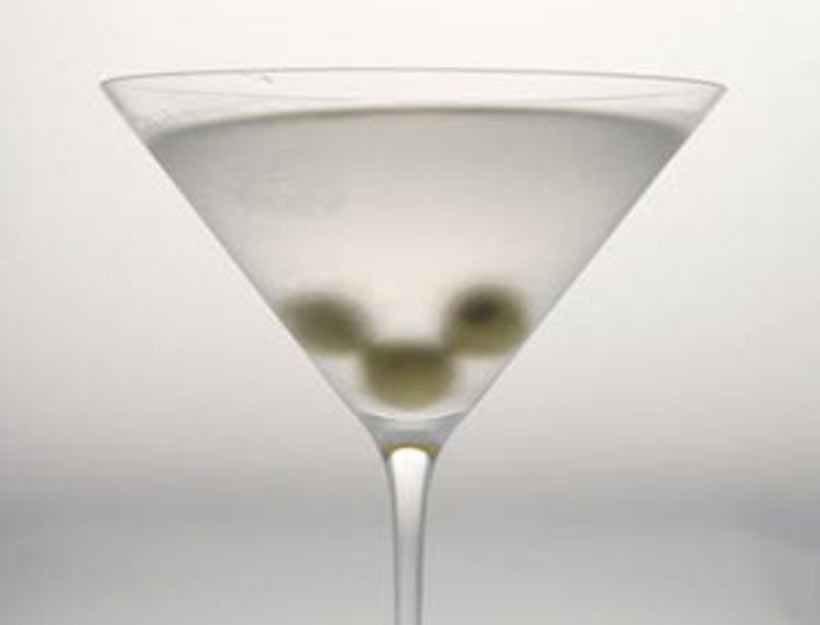 Gwyneth's Best Dirty Martini
Who doesn't love a dirty martini?
lots of ice
6 ounces of your favorite vodka
1 cap's worth of extra dry vermouth (I like Martini & Rossi)
1 tablespoon of cocktail olive brine
6 high quality cocktail olives (preferably stuffed with pimentos)
Fill your shaker with ice and add the vodka, vermouth and olive brine. Close it tightly and shake it for ages until it's all snowy on the outside. Place 3 olives into the bottom of a martini glass, strain over half of your icy cold mixture, and repeat with the remaining olives and mixture in another glass. Give one to a lucky friend.
Originally featured in New Year's Cocktails