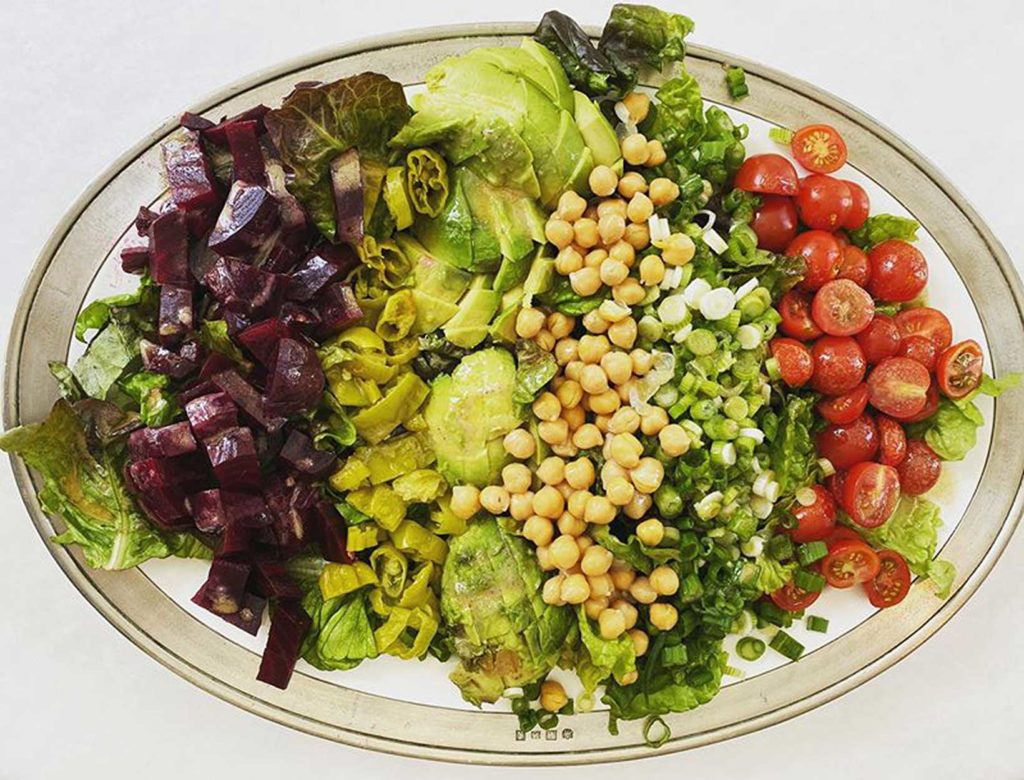 A Really Good Chopped Salad
Chopped salads have been the lunch of choice for GP lately, largely because they are so riffable: As long as you have some greens as a base and a flavorful dressing, you can make a really good chopped salad with whatever else you have on hand. It was hard to choose which one to feature—we loved her Cobb-inspired move with bacon, boiled egg, grilled chicken, and blue cheese, as well as her charred chop with grilled veggies: scallions, asparagus, red pepper, zucchini, and a little added anchovy in the dressing because it complements that roasted pepper so nicely. But this one seemed extra pantry-friendly, with canned chickpeas for protein and the highly underrated tangy and spicy jarred pepperoncini. Think of this as a salad blueprint to work off of: Use what you have and make it yours.
1. First make your dressing. Combine the Dijon, maple syrup, and vinegar in a bowl. Whisk to combine, then slowly stream in the oils, whisking constantly. Season to taste with salt and pepper.
2. Lay a bed of lettuce on a serving plate and top with the assorted toppings. Drizzle with dressing to finish.
Originally featured in The Meals Gwyneth Is Cooking Right Now