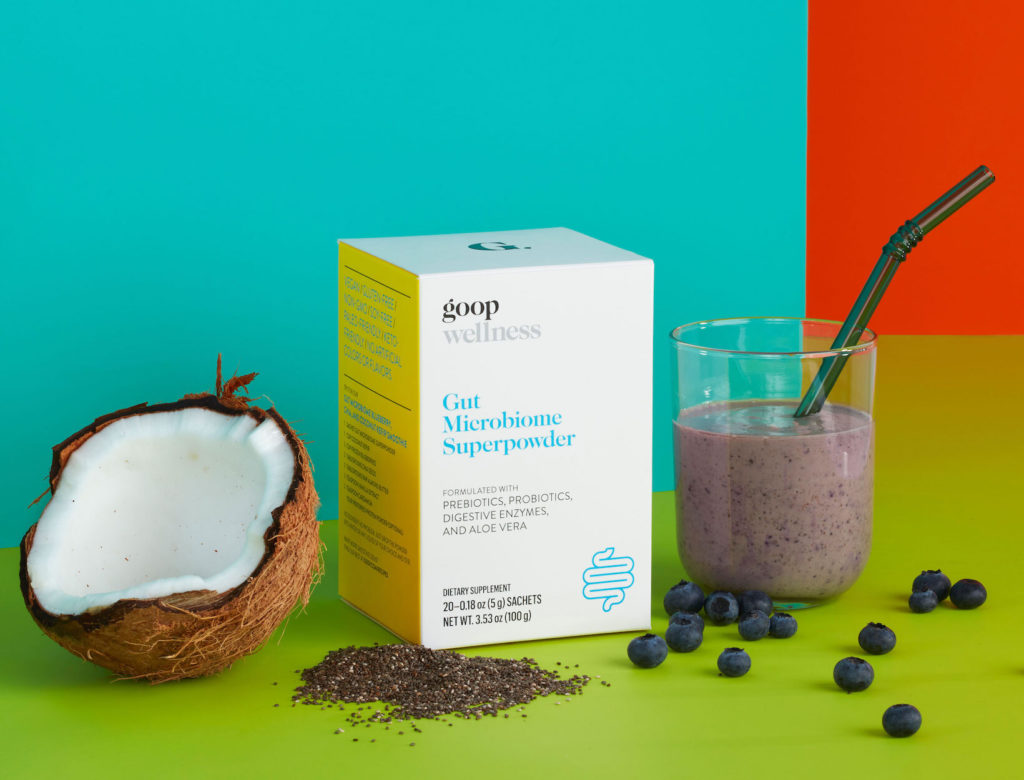 Gut Microbiome Blueberry, Chia, and Coconut Kefir Smoothie
Start the day with something deliciously good for your gut: our new
goop Wellness Gut Microbiome Superpowder
. We love it in this smoothie alongside chia seeds and coconut kefir, which make it really creamy and rich, while the vanilla and cardamom add a little sweetness and warm spice.
1 sachet goop Wellness Gut Microbiome Superpowder
1 cup coconut kefir
½ cup frozen blueberries
2 tablespoons chia seeds
2 tablespoons raw almond butter
½ teaspoon vanilla extract
¼ teaspoon cardamom
your preferred protein powder (optional)
1. Add all ingredients to a powerful blender and blitz until smooth.