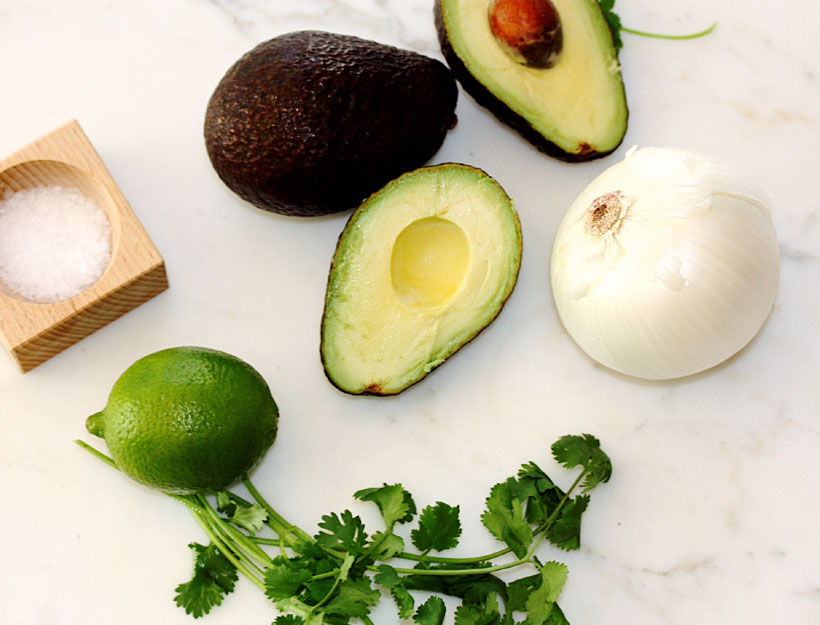 Guacamole
A lesson in simplicity—the best guacamole is a showcase for ripe avocados. A little salt, lime, and cilantro go a long way.
2 ripe avocados
2 tablespoons minced white onion
3 tablespoons roughly chopped cilantro leaves
1 lime
coarse salt
1. Cut each avocado in half, remove and reserve the pits and score the flesh inside of the shells.
2. Scoop the avocado into a mixing bowl and mash gently with a fork—you don't want it to be completely smooth.
3. Stir in the onion and cilantro.
4. Cut the lime in half and squeeze in enough juice to taste.
5. Season the guacamole with salt and either serve immediately or stick the pits in to keep it from browning (remove the pits before serving).
Originally featured in Mexican Dinner, Family Style