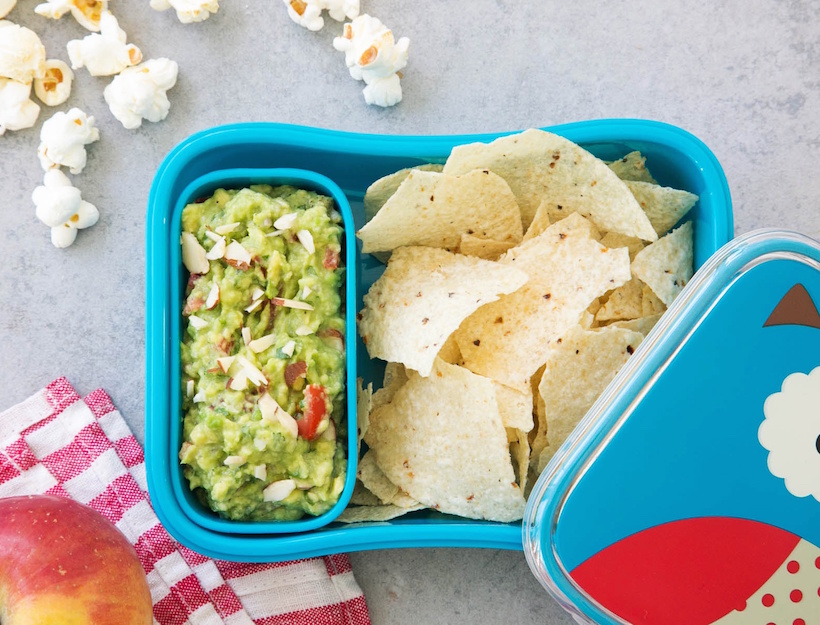 This is so weird and cool: Ludo puts banana in his guacomole, which not only adds loads of potassium and Vitamin B-6, but it makes it a little sweet, too. The diced red pepper and sliced almonds give it some crunch.
1. Scoop the avocado flesh into a medium bowl, and use a large fork to mash until almost smooth (we like a few chunks left in there).
2. Fold in mashed banana, diced tomato, red onion, red pepper, and almond slices, and stir to combine. Add the lime zest and juice, and season with salt and pepper.
3. Serve with tortilla chips.
Originally featured in Lunchbox Ideas From Our Favorite Chef Dads