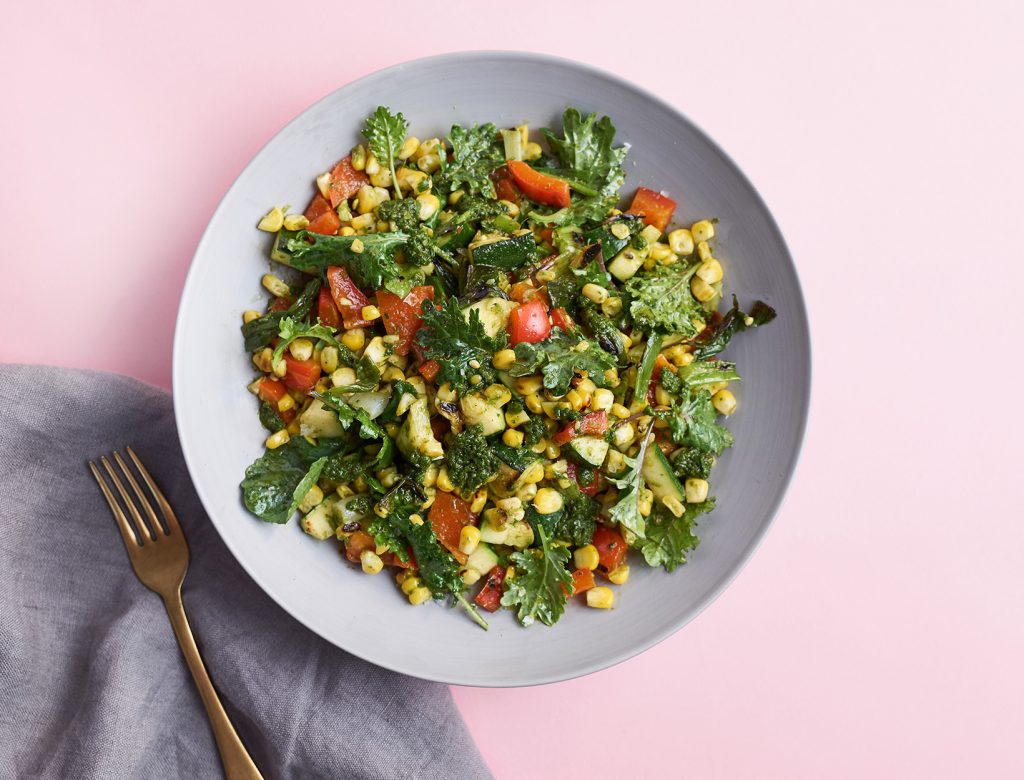 Grilled Veggie Salad with Chermoula
We love an herby sauce over here (looking at you pesto, salsa verde, and chimichurri), so naturally it was time to dip our forks into North African chermoula next. It's bright, but with smoky, earthy depth from cumin and paprika. Paired with the slightly charred veggies, it's the perfect match for a bed of tender baby kale.
1. To make the chermoula, place all the ingredients in a powerful blender and pulse until smooth (you might need to stir it in between pulses or add an extra glug of olive oil). Then set aside.
2. Heat a grill pan over medium-high heat. While it's heating up, drizzle the zucchini, peppers, scallions, and corn with olive oil and a sprinkle of salt. Grill them for about 2 to 3 minutes on each side, just to get some char on them, but they should remain a little al dente and not be super cooked all the way through.
3. When they're cool enough to handle, roughly chop the grilled veggies and remove the corn from the cob. Toss the veggies with a few spoonfuls of chermoula and then toss in the baby kale.
Originally featured in Refreshingly Simple Salad Ideas for When It's Hot Out