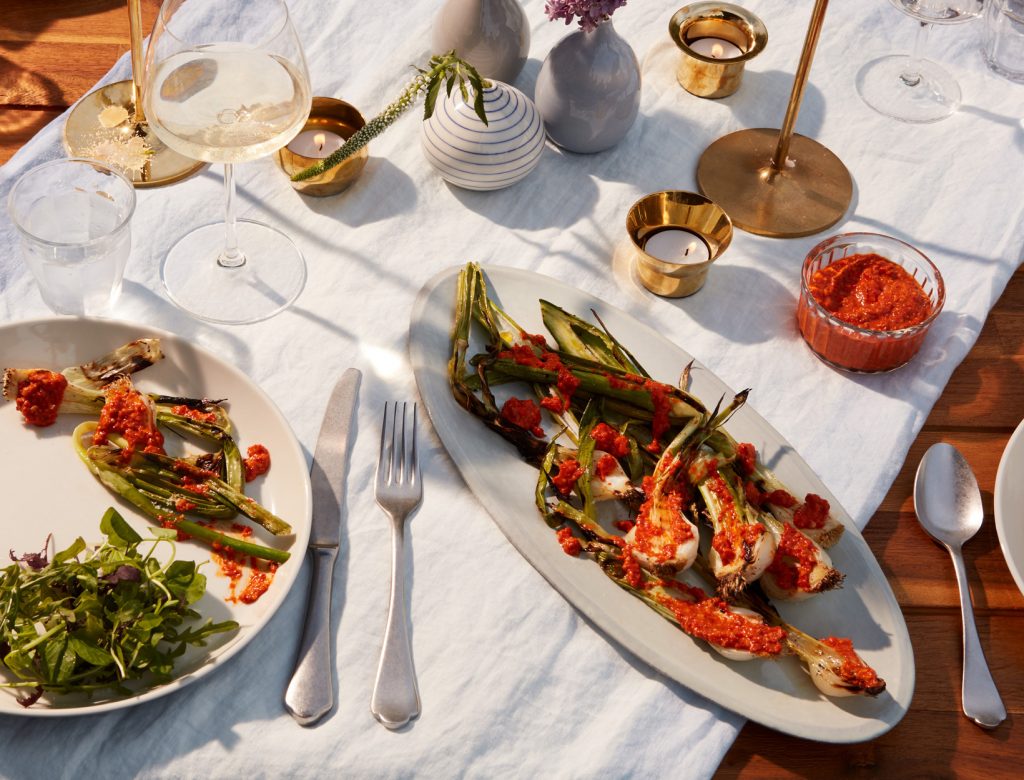 Grilled Spring Onions with Romesco
The best way to celebrate the warmer months and beautiful produce is to get outside and grill. These spring onions are so delicious, and you'll be glad to have extra romesco for spreading on sandwiches or dolloping onto grain bowls.
1. Preheat the oven to 400°F. Add the garlic and about ¼ cup olive oil to a small ovenproof ramekin. Cover with aluminum foil and roast for about 15 to 20 minutes, or until the garlic is soft and starting to brown but is not burned.
2. In a food processor, combine the piquillo peppers, paprika, almonds, roasted garlic plus 2 tablespoons of the olive oil it was roasted in, sherry vinegar, and ½ teaspoon salt. Pulse until smooth. Set aside.
3. Heat a grill pan over high heat. Drizzle the sliced onions with a little olive oil and a pinch of salt. Grill them for about 1½ minutes per side, until nicely charred.
4. Smear the romesco on the cut side of each grilled spring onion. Finish with another glug of olive oil and a pinch of salt.
Originally featured in The Spring-Bounty Dinner Party