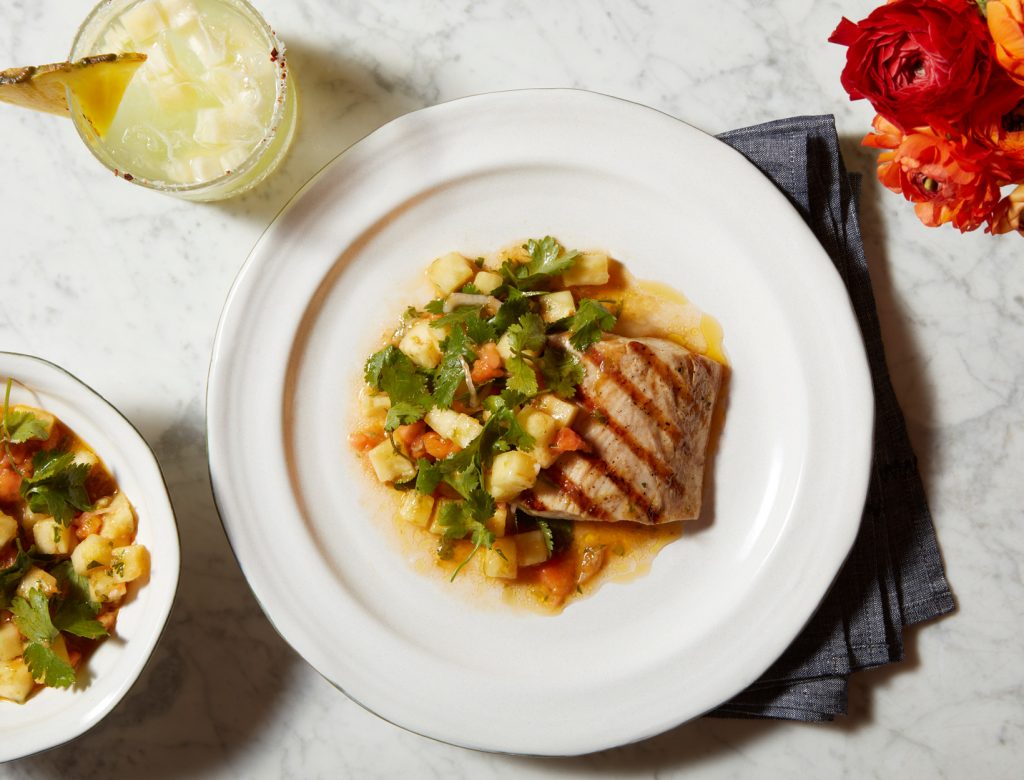 Grilled Mahi-Mahi with Papaya Relish
Taking a bite of this perfectly grilled fish with a bright fruit relish will transport you to a more tropical setting. It's both elegant and easy, so you'll have plenty of time to whip up cocktails for your guests.
for the papaya relish:
2 cups papaya, cut into ½-inch pieces
½ cup diced fresh pineapple
½ cup extra virgin olive oil
1 shallot, thinly sliced
juice and zest of 4 limes
½ teaspoon finely minced habanero pepper
1 clove garlic, grated on a microplane
¼ cup roughly chopped cilantro
for the mahi-mahi:
4 (6-ounce) portions of mahi-mahi
sea salt
fresh pepper
extra virgin olive oil
zest of 2 limes
1. First make the papaya relish: Combine all ingredients in a glass mixing bowl and set aside to chill.
2. Preheat the grill to high.
3. Season the mahi-mahi with salt, pepper, and lime zest and drizzle with olive oil.
4. Grill the fish for 4 minutes per side, rotating every 2 minutes to mark it nicely with grill marks.
5. Serve immediately with papaya relish.