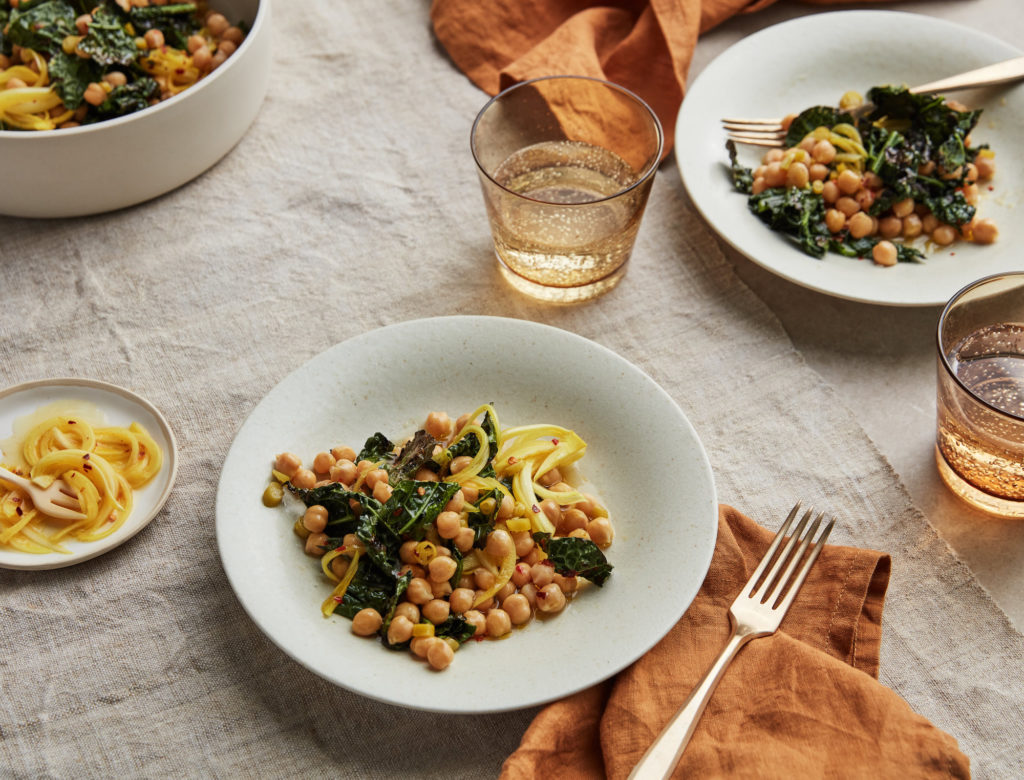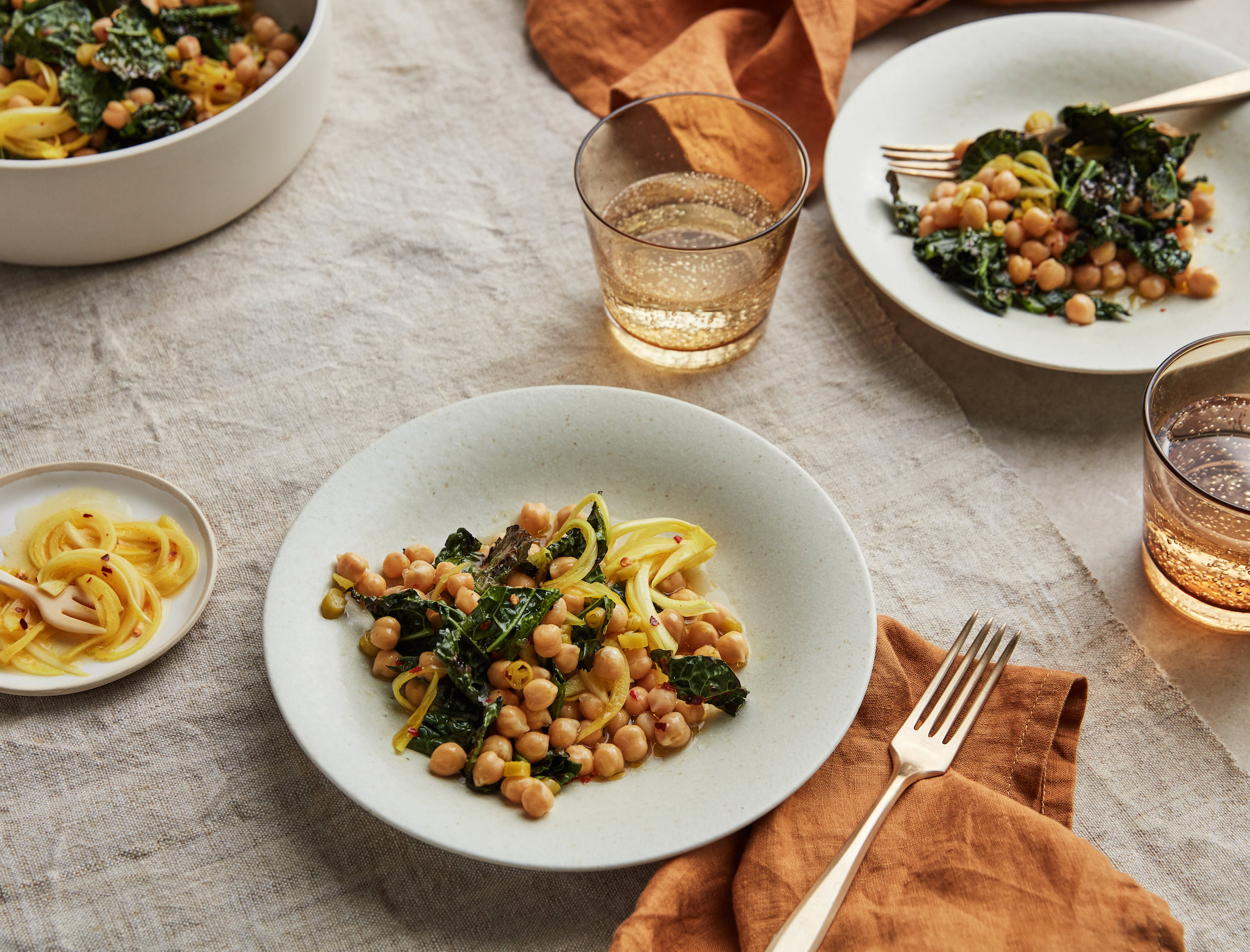 Grilled Kale with Chickpeas and Pickled Onions
Grilling the kale first adds texture and smokiness. Chickpeas give some heft. And pickled onions bring some nice acidity.
1. First, make the pickled onions: Add all of the ingredients except the onion to a saucepan and cook over medium heat for about 5 minutes, just until the honey and salt dissolve. Remove from the heat and let cool. Once cool, pour over the onion and let sit for at least 20 minutes.
2. Drain and rinse the chickpeas. Set aside in a bowl and toss with a few tablespoons of the onion-pickling brine.
3. While the beans sit, grill the kale. Conservatively drizzle some olive oil over the kale. Massage it in so the leaves are well coated. Grill the whole leaves over high heat, allowing them to crisp and develop some charred spots, about 2 minutes per side. They should still be somewhat sturdy and not totally wilted. Remove from the heat and roughly chop.
4. To assemble, toss the kale with the chickpeas, the Basque peppers, and half of the pickled onions. Drizzle with a generous glug of olive oil and toss well. Taste to adjust for seasoning and add more pickled onions if needed.
Originally featured in 3 Ways to Dress Up Beans and Greens for Dinner