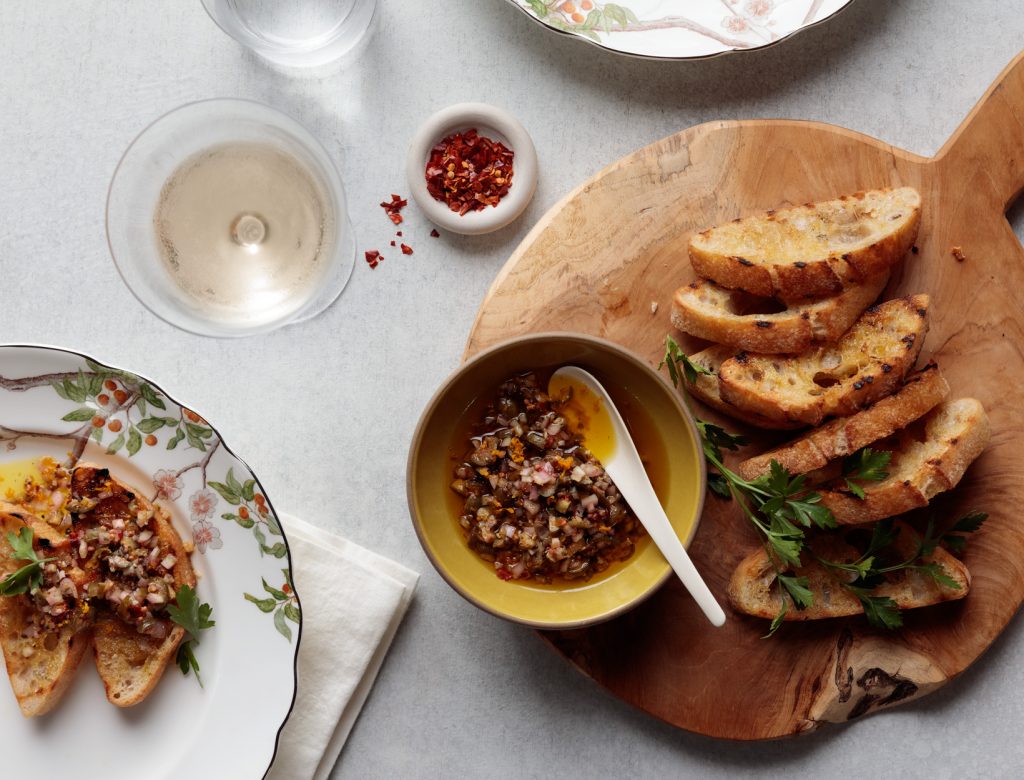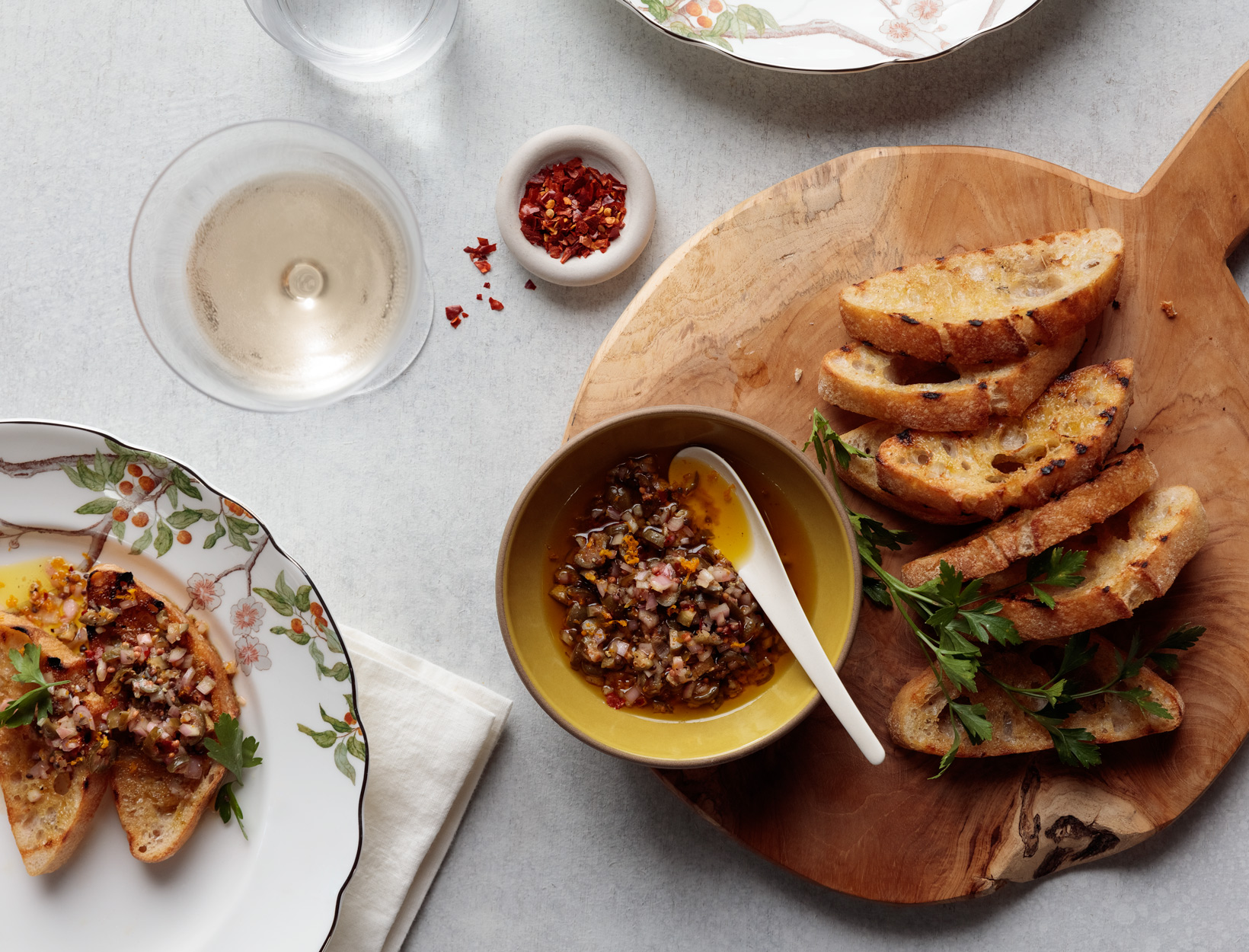 Grilled Ciabatta with Caperberry Relish
This relish is our new favorite pickle-y condiment. Delicious served simply on grilled bread, it is also fantastic served with fresh chèvre, spread on a sandwich, or tossed with cooked grains and arugula. It's versatile and only gets better as it sits.
1. Combine the first 7 ingredients in a bowl. Set aside for about 15 minutes, so the flavors meld.
2. Heat a grill pan over high heat. Brush both sides of the ciabatta slices with a little olive oil. Grill for 1 or 2 minutes on each side, until crispy with nice grill marks.
3. Serve the grilled bread with the relish on the side.
Originally featured in How to Pull Off a Date-Night Menu with Weeknight Ease