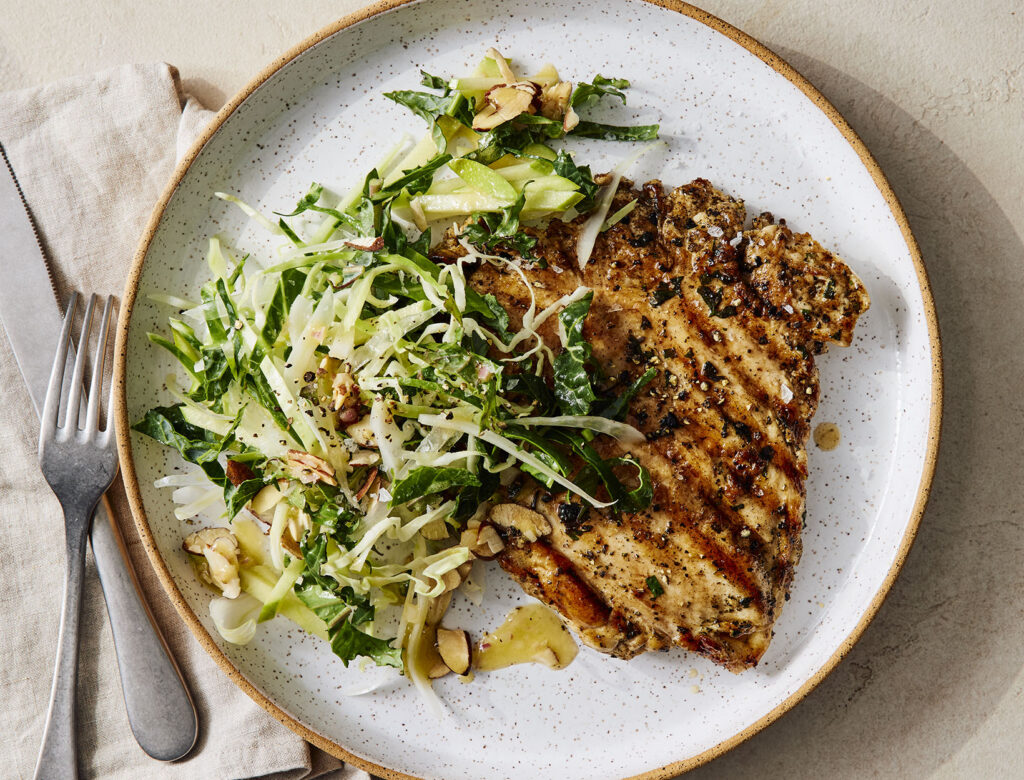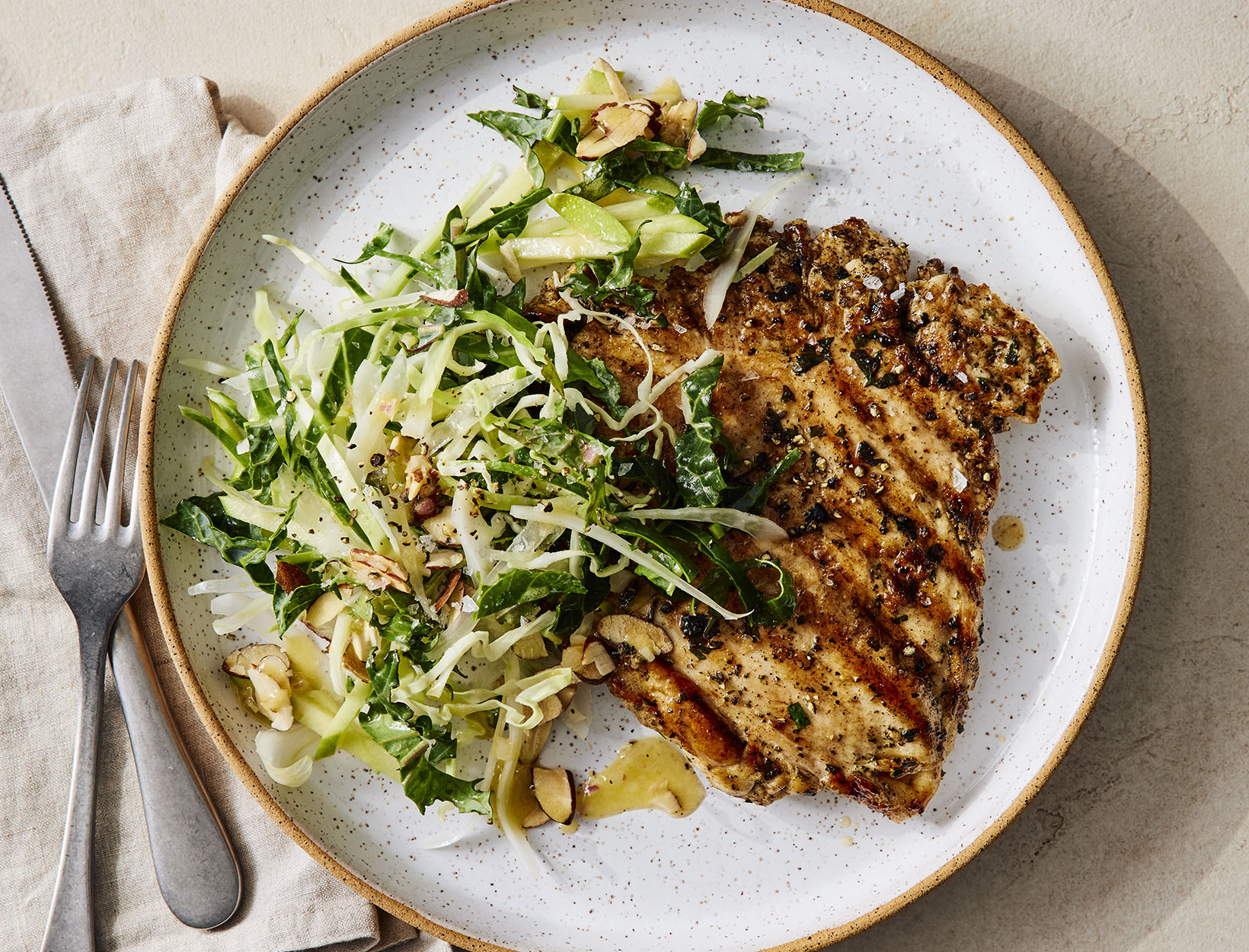 Grilled Chicken Paillard with Shaved Kale Salad and Apple Cider Vinaigrette
The best part about this recipe: Everything can be prepared ahead of time. Just toss the salad with the vinaigrette at the last minute and lunch is served. Sometimes kale can be hard to digest, so we cut it with cabbage. Try adding shaved Brussels sprouts or red cabbage for a fun alternative.
2 chicken breasts, pounded thin
salt and pepper to taste
½ cup shredded kale
½ cup shredded green cabbage
1 apple, julienned
1 cup shaved fennel
¼ cup toasted sliced almonds
for the Herb marinade:
⅓ cup olive oil
1 tablespoon lemon zest
1 teaspoon finely chopped rosemary leaves
1 teaspoon finely chopped thyme leaves
1 teaspoon finely chopped parsley
1 teaspoon lemon juice
salt and pepper to taste
for the Vinaigrette:
2 tablespoons apple cider vinegar
1 tablespoon minced shallot (optional)
1 teaspoon Dijon mustard
salt and pepper to taste
¼ cup extra virgin olive oil
1. First make the herb marinade by mixing all the marinade ingredients together in a bowl.
2. Toss the chicken with 2 tablespoons of the herb marinade and marinate for at least 10 minutes. (If you're following the annual detox, store the rest of the herb marinade in your fridge for tonight's dinner recipe.)
3. Heat a grill pan to medium-high.
4. Season the chicken breasts on both sides with salt and pepper. (Handle carefully, as the chicken breasts are thin and can be quite fragile.)
5. Lightly oil your grill so the chicken doesn't stick. Cook the chicken breasts for about 1 to 2 minutes on each side. (They are thin, so they will cook quickly.)
6. To make the vinaigrette, mix everything except the olive oil in a bowl. Stream the oil in while whisking to emulsify the oil into the base. Taste for seasoning and adjust accordingly.
7. To assemble, mix the kale, cabbage, julienned apple, shaved fennel, and almonds together in a bowl and toss with the vinaigrette. Serve on top of the grilled chicken breasts.
Originally featured in The Annual New Year Detox: 2023 Edition