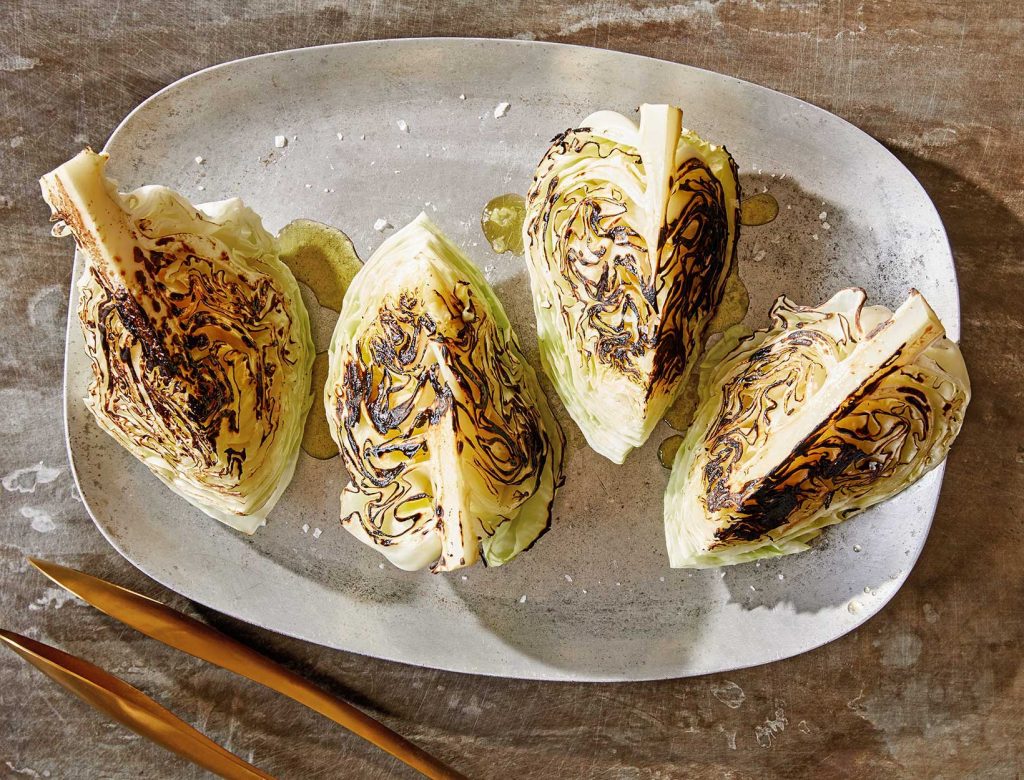 You won't believe how much you love cabbage once you have it grilled. The otherwise humble vegetable becomes sweet and earthy when you allow the outer leaves to really char, while the inner leaves delicately steam, becoming infused with the smoky flavor.
1. Preheat your grill. You'll need a hotter zone and a slightly cooler zone, so whether you're using a gas or charcoal grill, make sure you have 2 separate temperature zones.
2. Cut the cabbage into quarters. Be sure to keep the core of the cabbage attached—this will hold it together on the grill.
3. Generously rub olive oil all over the cabbage quarters and liberally season with salt all over. Cook the cabbage wedges on the hot side of the grill for about 7 to 10 minutes on all 3 sides. After that the cabbage should be nicely charred on the outer leaves, and the inner leaves should be perfectly steamed. If your cabbage is underdone, move it to the lower-temperature side of the grill to finish cooking for another 5 minutes.
Originally featured in The Ultimate Plant-Based Summer BBQ