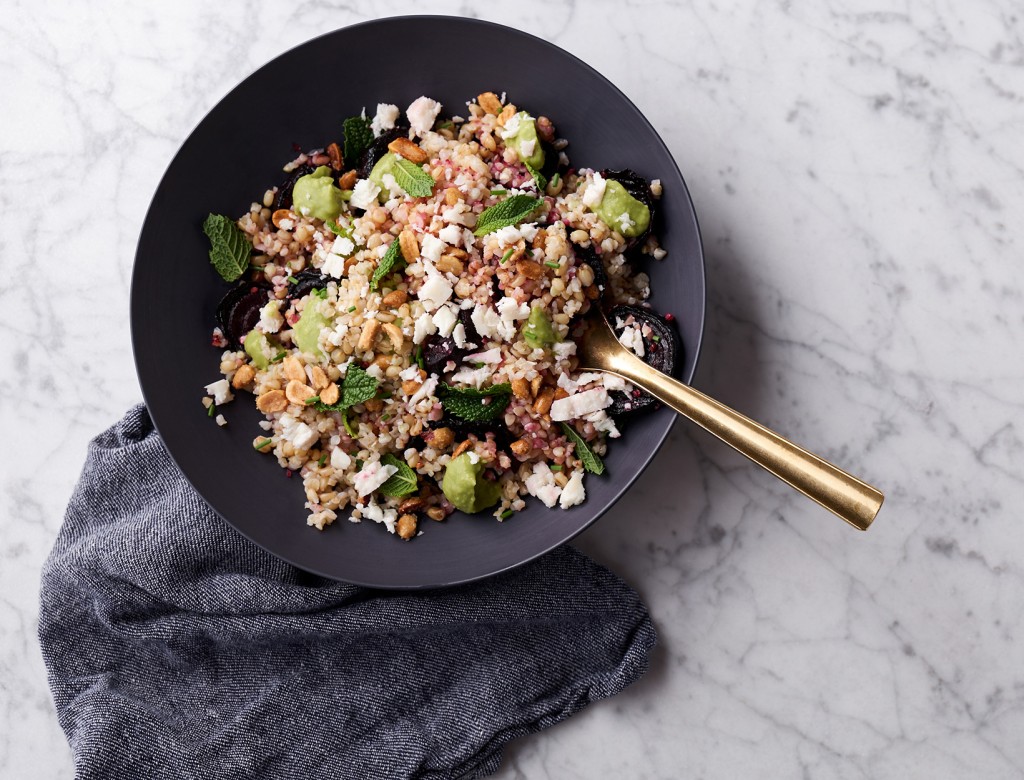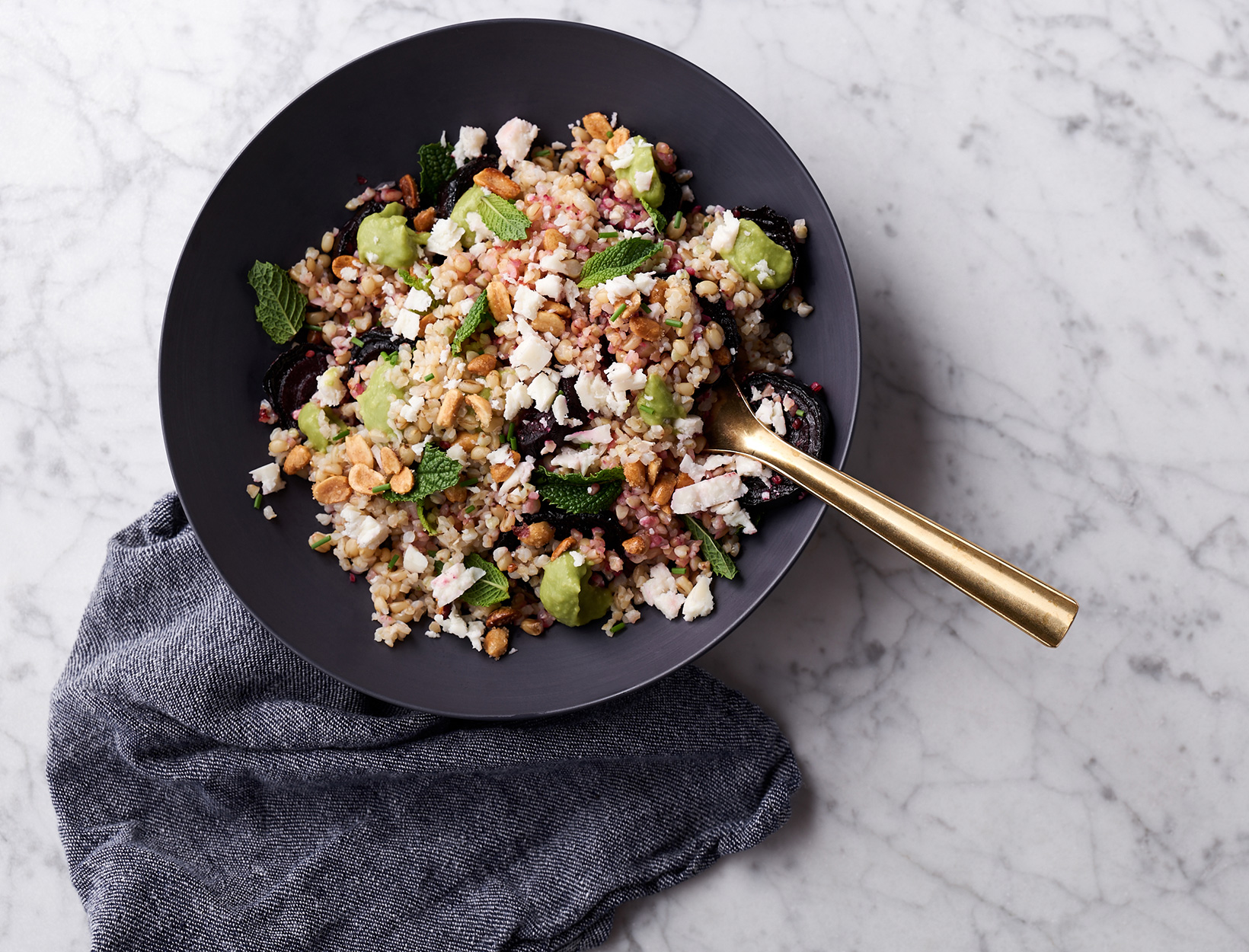 Grilled Beets with Peanuts, Avocado, Grains, and Feta
This salad has A LOT of steps, but if you have the time, it's worth the effort. And if you don't have the time, buy pre-cooked beets, smash the avocado instead of blending it, and use only one grain.
1. Preheat the oven to 375°F.
2. Place beets in a large baking dish, flat side down. Combine all the olive oil, vinegar, sugar, and salt and pour over the beets. Cover with foil and roast for one hour, then flip and roast for another hour, or until tender. Let cool in the liquid and peel.
3. Peel and seed the avocados, place in a blender with the lime juice and salt and blend until smooth. Reserve until ready to use.
4. For the peanuts, heat the oil in a small pan, add the nuts and toast to golden brown. Remove from heat, toss with the sugar, season with salt to taste, and cool.
5. Bring 3 separate medium-sized saucepans to a boil and add 3 tablespoons of salt to each. Add the grains separately to the boiling water and cook until tender. Once tender, strain the water out and lay on parchment paper to dry and come to room temperature.
6. While the grains cool, make the vinaigrette. Whisk together all ingredients in a medium bowl and toss with the cooked and cooled grains.
7. Light the grill over medium high heat. Slice the beets ¼ inch thick and brush both sides with honey (save the cooking liquid for the finished dish). Place on the grill and cook, basting with honey every few minutes, until caramelized and lightly charred. Remove and let come to room temperature.
8. To finish, arrange the beets on a platter and dress with a bit of the reserved cooking liquid. Dot the beets with the avocado purée. Sprinkle with the chopped nuts, feta and dressed grains. Garnish with some extra chopped chives and mint leaves.
Originally featured in The Off-Duty Chef: Boka Restaurant's Lee Wolen