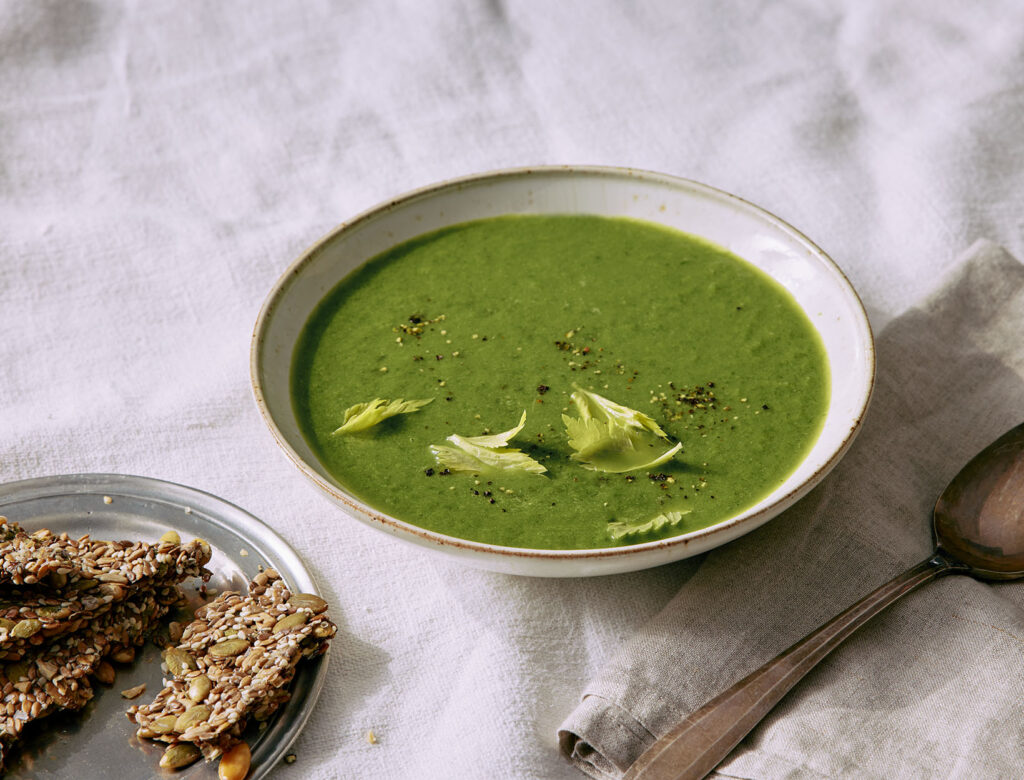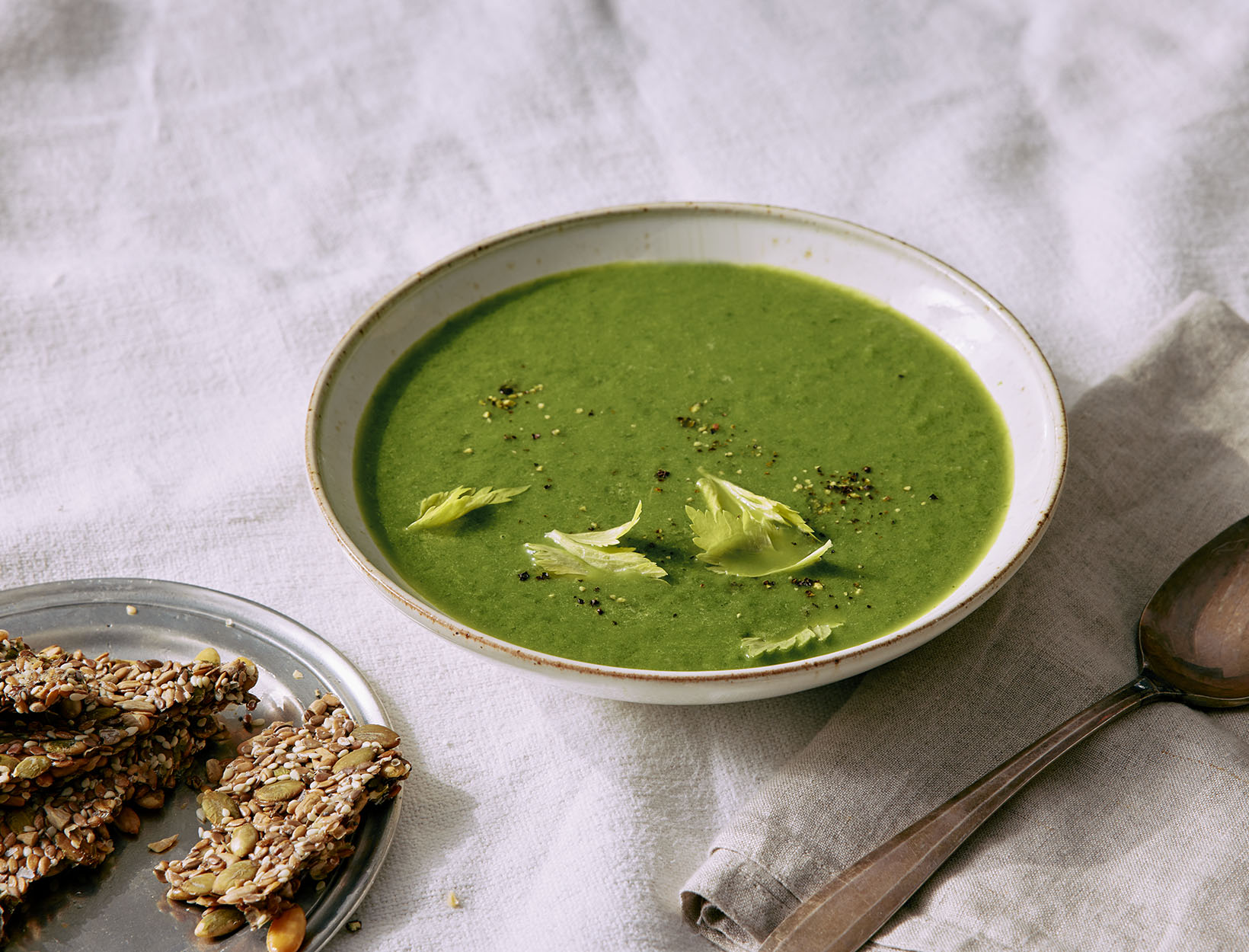 Greener Goddess Soup
This soup brings the nourishment our bodies crave—plus, it's relatively simple to make and equally delicious served cold or hot. Serve with the crackers from the Gluten-Free Seeded Cracker Tartine.
1 tablespoon extra virgin olive oil
½ yellow onion, sliced thin
3 stalks celery, sliced thin
5 cloves garlic
2 zucchini, sliced thin
4 cups vegetable stock, homemade or store-bought
½ bunch kale
salt and pepper to taste
1. Add the olive oil to a Dutch oven and heat until the oil begins to shimmer.
2. Add the sliced onions, celery, and garlic and cook for about 2 to 3 minutes, until the onions are soft and translucent.
3. Once the onions are tender, add the zucchini and sauté for 1 minute.
4. Add the vegetable stock and bring to a boil. Reduce to a simmer cook for 8 to 10 minutes, until the zucchini is soft and tender.
5. Meanwhile, remove the stems from your kale and place in a blender.
6. After the zucchini is cooked and tender, pour the hot mixture into the blender, covering your kale.
7. Blend on high until a smooth soup is made.
8. Taste and adjust seasoning with salt and pepper.
9. Serve right away or chill—it'll keep for up to 5 days in your fridge.
Originally featured in The Annual New Year Detox: 2023 Edition