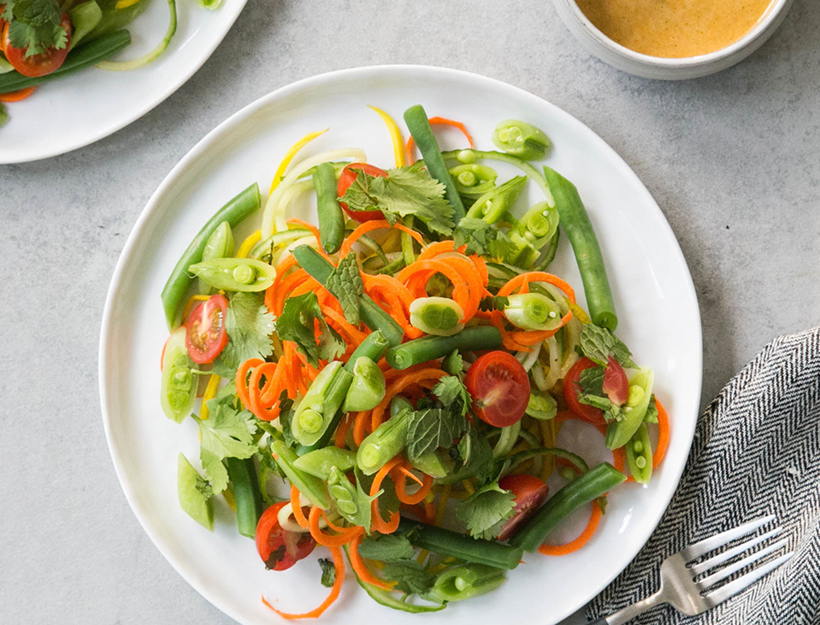 This Thai-inspired salad makes a perfect side for sautéed noodles or roasted salmon. Don't skimp on the fresh herbs—they really pull the dish together.
1. To make the dressing, combine all ingredients in a powerful blender and blend for one minute, or until smooth.
2. To serve, toss all salad ingredients together and drizzle over half of the dressing. Serve with extra dressing on the side.
Originally featured in Screw Everything