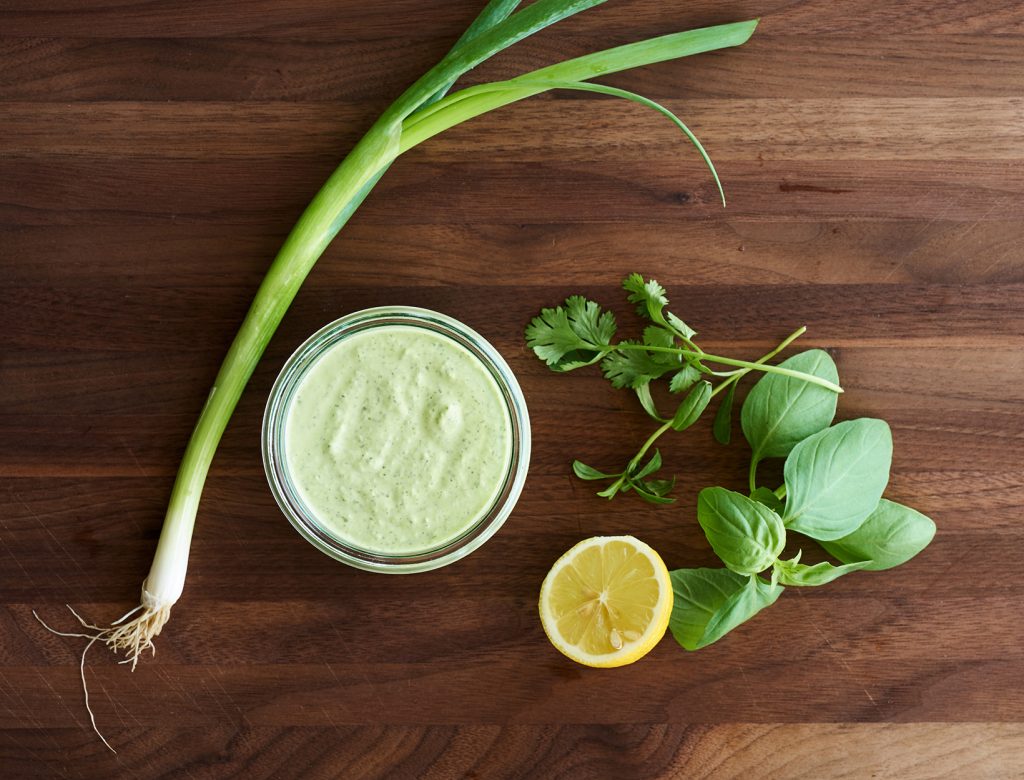 This creamy dressing is the best way to use up any sad herbs languishing in your fridge. Skip the water and use it as a dip, or thin until it's just pourable and toss with Little Gem (or whatever your heart desires).
1. Combine all ingredients and pulse in a food processor or blend with an immersion blender until smooth.
2. Thin with water until you reach your desired consistency.
Originally featured in 6 Easy Dressings to Up Your Salad Game