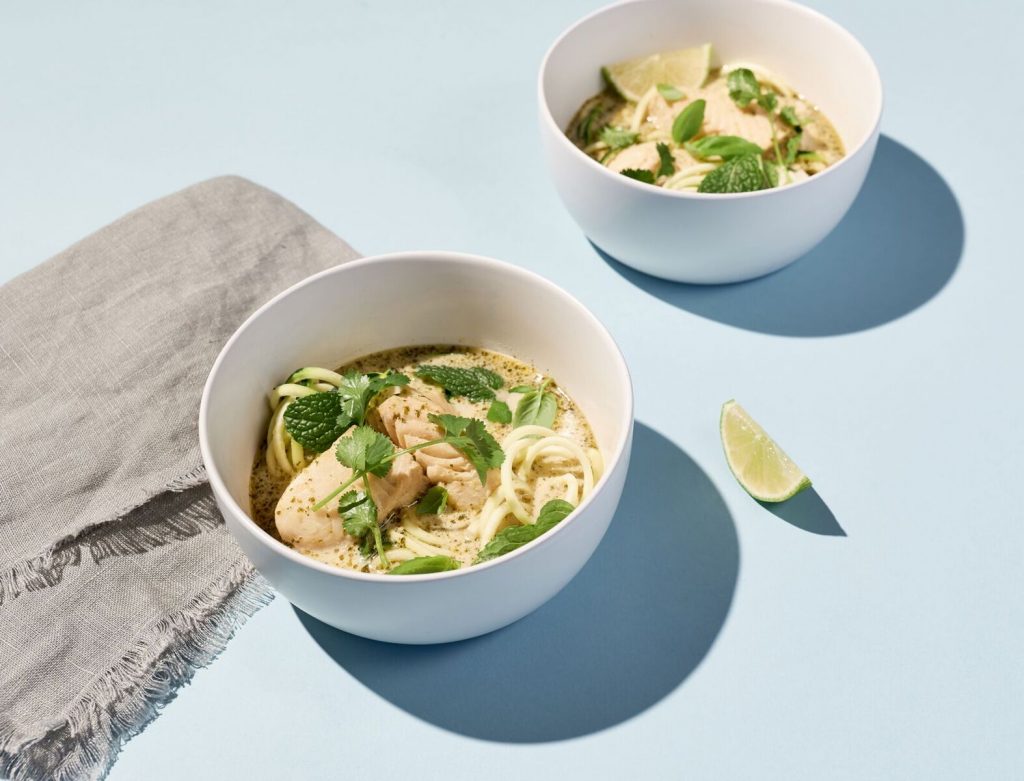 Green Curry Zoodle Soup with Halibut
This warm, bright curry soup also works served over cauliflower rice, if you prefer it to zoodles.
1. In a heavy bottom pot heat the coconut oil over medium high heat. Then add the curry mixture, stir and simmer until very fragrant about 2 minutes. Then add the coconut milk and veggie stock, bring to a simmer. Add the fish, cover and cook for about 5 minutes, or until the fish is cooked through.
2. To serve, place the zoodles in your bowl and ladle the fish curry over the top. Garnish with fresh herbs and a squeeze of lime juice.
Originally featured in The Annual goop Detox 2018