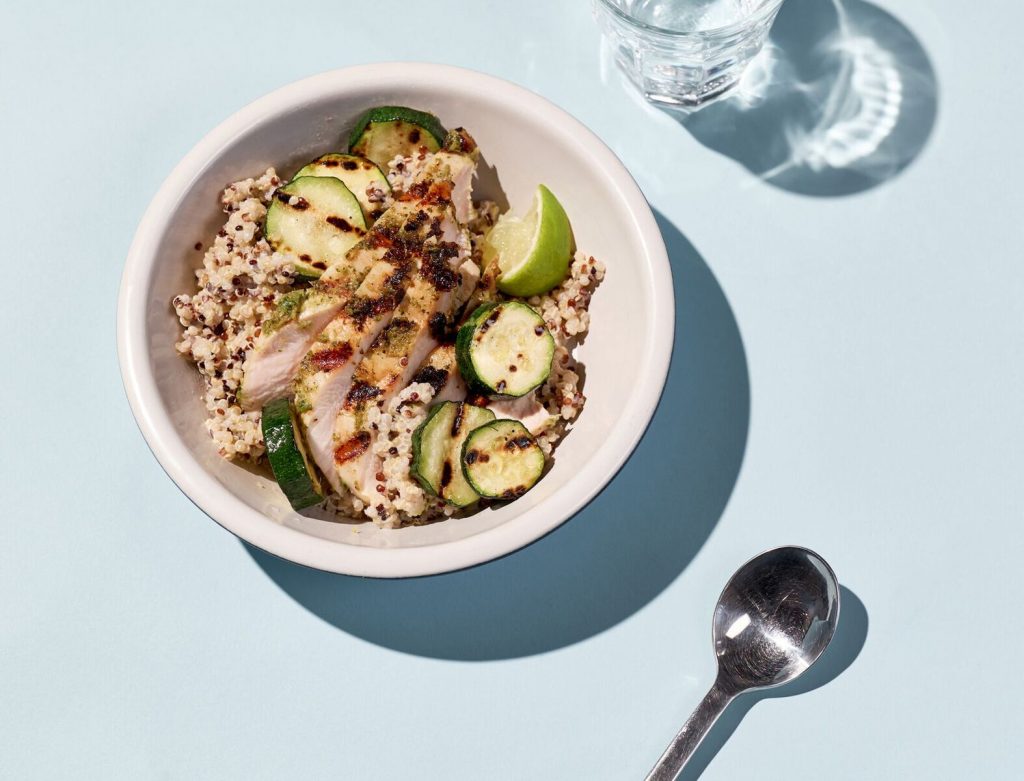 Green Curry Chicken with Coconut Quinoa
We love the simplicity of grilled chicken and veggies with a grain for dinner, and this dish adds some much needed oomph to a classic by using a bright, zesty curry sauce, and creamy, sweet coconut milk.
1. Coat the chicken breast with the Green Curry Paste, and let marinade in the fridge for at least 30 minutes and up to 3 hours.
2. Drizzle the zucchini with olive oil and salt
3. Heat the coconut milk over a low flame in a small saucepan.
4. Meanwhile heat your grill pan over medium high heat. Brush it with a little oil, then add the chicken and zucchini.
5. While the chicken and zucchini grill, add the cooked quinoa to the coconut milk, stirring constantly so it's warmed though and absorbs some of the coconut milk.
6. Turn the chicken and zucchini after about 3-5 minutes, and cook for another 3-5 on the other side.
7. To serve, place the warm coconut quinoa in your bowl, then add the chicken and zucchini and finish with fresh lime.
Originally featured in The Annual goop Detox 2018