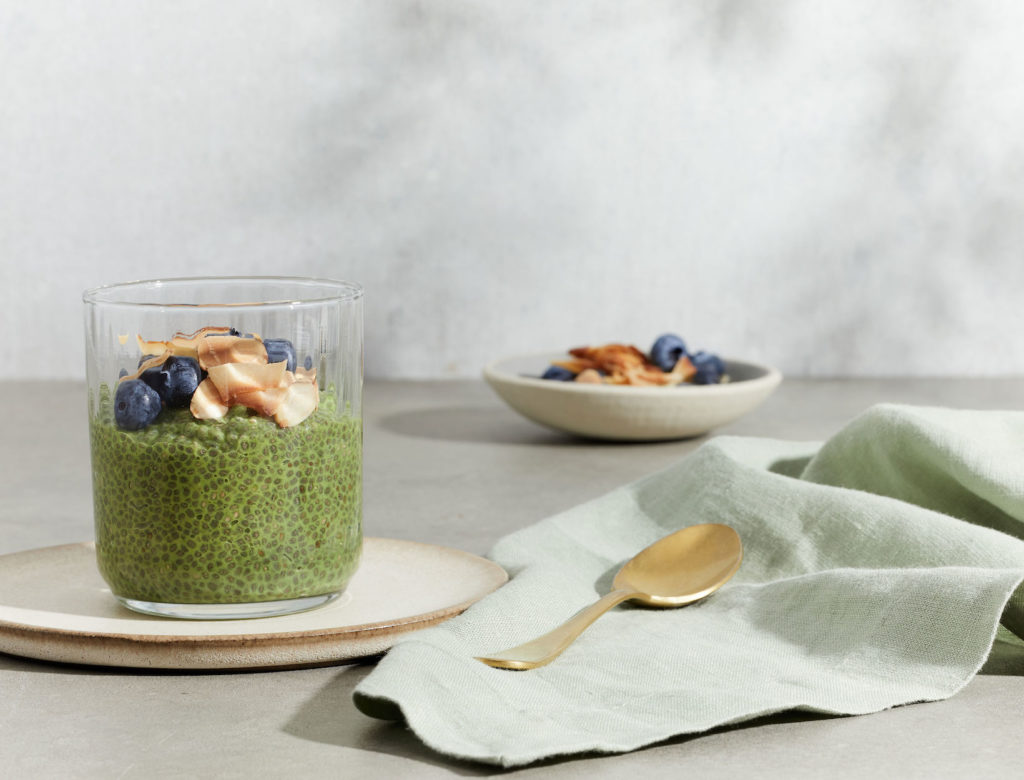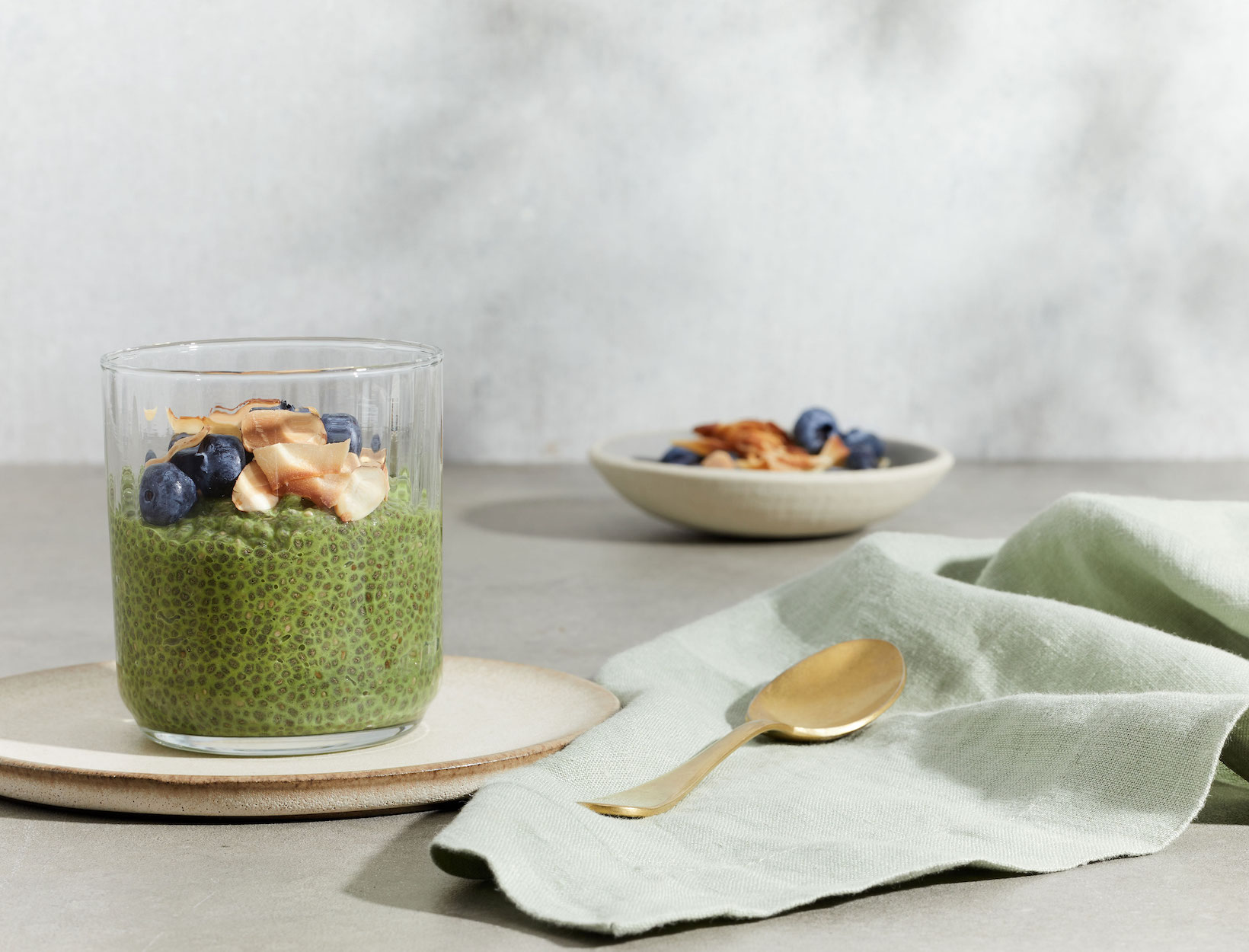 A different way to get your greens in for breakfast. We made a green milk base by blending coconut milk with spinach and using that to make chia pudding. The spinach flavor is masked by the rich coconut milk, and the green color looks so vibrant. Prep it the night before and top with almonds, coconut, and berries for an easy breakfast.
1. If using dates, soften them before blending. Place them in a small bowl, cover with hot water, and let sit for a few minutes. Remove from the water and add them to a powerful blender.
2. Add the spinach and nondairy milk and blitz until the spinach is completely blended and there are no more leafy bits. In a large bowl, add the spinach mixture, the chia seeds, and a pinch of salt; mix to combine. Let set in the fridge for at least 15 minutes. Once thickened to your liking, top with blueberries, sliced almonds, and toasted coconut.
Want to try the goop detox but cook less (and add in superpowders to support liver and digestive health)? We've got you: Try our G.Tox 7-Day Reset Kit.
Originally featured in The Annual New Year Detox: 2022 Edition