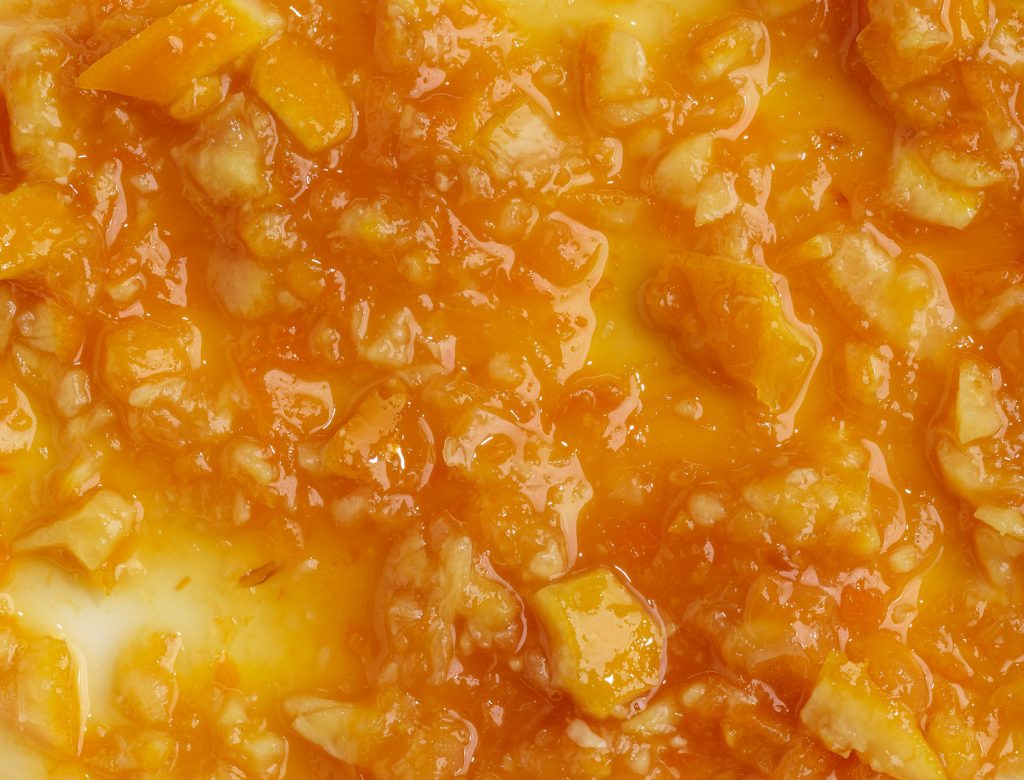 Grapefruit-Orange Marmalade
The key to any marmalade is the balance between tart and sweet. The addition of grapefruit here gives a fragrant floral note, and our favorite way to serve it is on buttery toast, swirled into yogurt, or on a warm muffin.
1. Cut the citrus with pith and rind into 1-inch pieces, removing the seeds, and place in a food processor. Pulse into a coarse pulp (it might take a few rounds in the food processor). You should end up with 4 to 4½ cups of pulp.
2. In a large stockpot or saucepan, combine the water, pulp, and lemon juice and simmer over medium-high heat, stirring often, until the mixture comes to a boil. Lower the heat and let simmer over low heat for 60 to 65 minutes, until the rind pieces are no longer firm and the water has evaporated by more than half. Then slowly pour the sugar into the mixture, stirring often to make sure the sugar is thoroughly dissolved. Once the sugar is thoroughly combined, bring the pot to a boil, stirring often, and then let simmer over low heat for 30 to 40 minutes.
3. Transfer the marmalade from the pot to jars. It will keep up to 3 months in the fridge.
Originally featured in 4 Ways to Preserve That Are Easier Than You Think