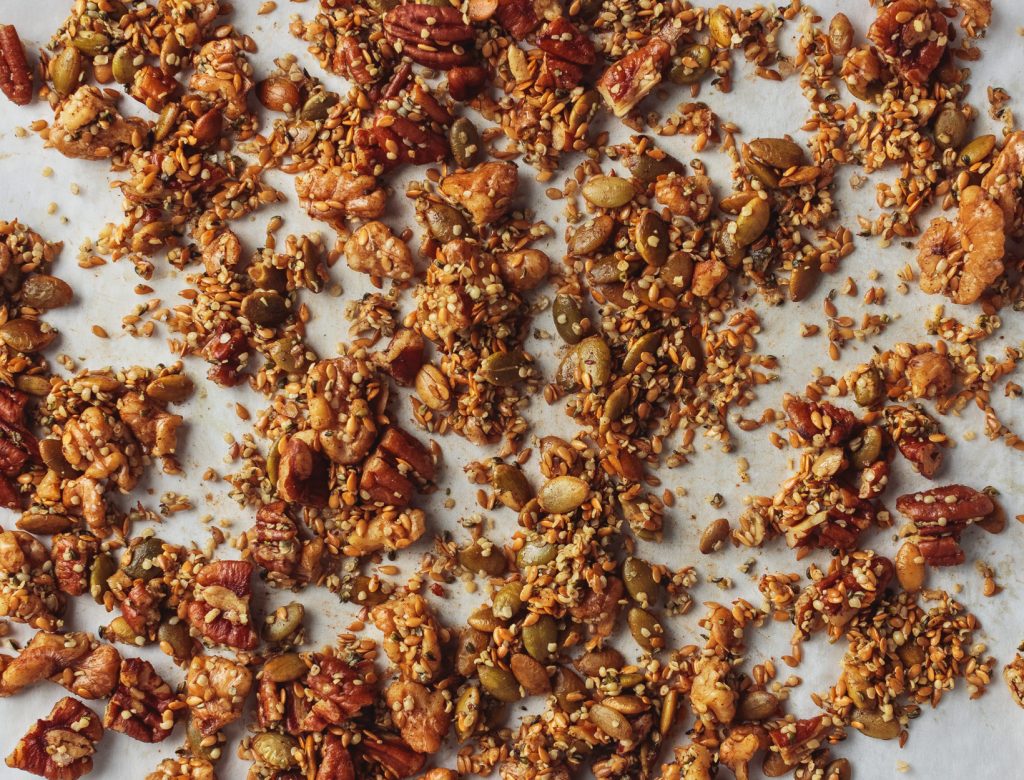 Grain-Free Granola
This warmly spiced granola works well with yogurt and berries, on an acai bowl, with almond milk, or just as a midafternoon snack.
¼ cup hemp seeds
¼ cup flax seeds
¼ cup pepitas
½ cup crushed pecans
½ cup crushed walnuts
2 tablespoons coconut oil
¼ teaspoon ground cloves
½ teaspoon cinnamon
½ teaspoon salt
1. Heat oven to 350°F.
2. In a medium mixing bowl, combine all the ingredients and mix. Evenly disperse it all onto a sheet tray. Place in oven and cook for 5 to 10 minutes, depending on your oven.
Originally featured in The Annual goop Detox 2019