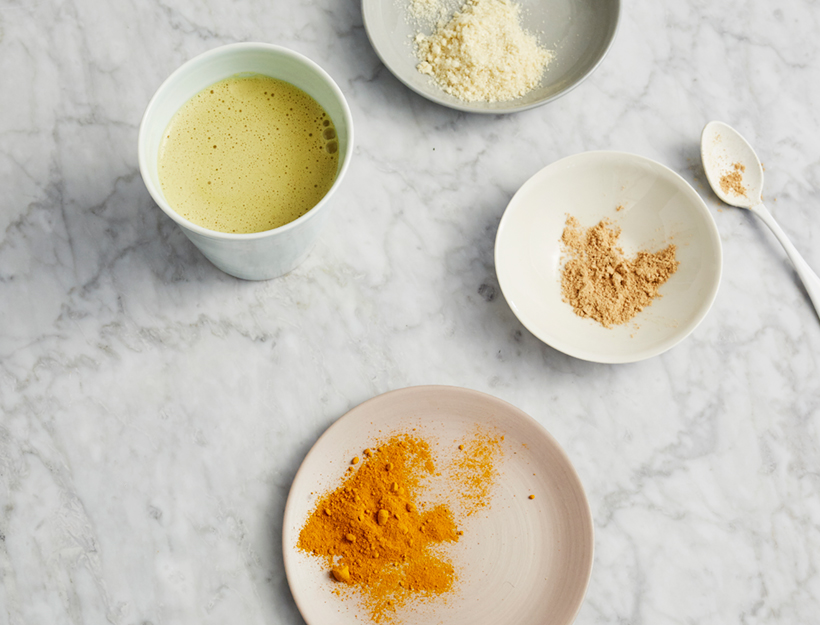 GP's Warming Morning Latte
This spicy concoction combines reishi (which helps support the immune system and relieve stress), Sun Potion tocos (which supports healthy skin), and astragalus (which supports energy and whole-body function) to create a morning drink that tastes amazing.
1. Combine all ingredients in a powerful blender and blitz until smooth and frothy.
Originally featured in The Annual goop Detox 2017