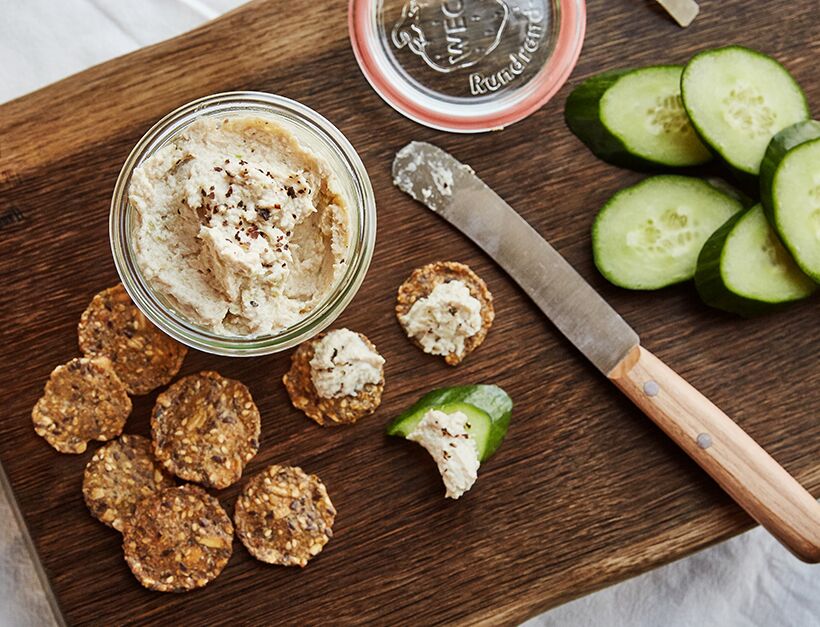 GP's Favorite Chicken Salad
GP is obsessed with the chicken salad from Round Swamp Farm in the Hamptons, so we had to figure out how to recreate it. After a couple attempts, we finally nailed an organic, slightly lightened-up take on it. Perfect with crackers, crudité, or as a sandwich, this protein- and zinc-packed salad hits the spot any time of day.
1. Preheat the oven to 325°F.
2. Place the chicken breast on an aluminum foil-lined baking sheet and rub all over with the olive oil and the spice blend.
3. Place in the oven for 1 hour 30 minutes then remove and cool to room temperature.
4. Remove the skin and bones and shred the chicken into large pieces.
5. Place the shredded chicken in the bowl of a food processor and pulse 7 times for 1 second each time. Add the diced celery and pulse 5 more times.
6. Transfer the mixture to a bowl and stir in vegenaise and season with salt and pepper to taste.
Originally featured in GP's Favorite Snack Foods