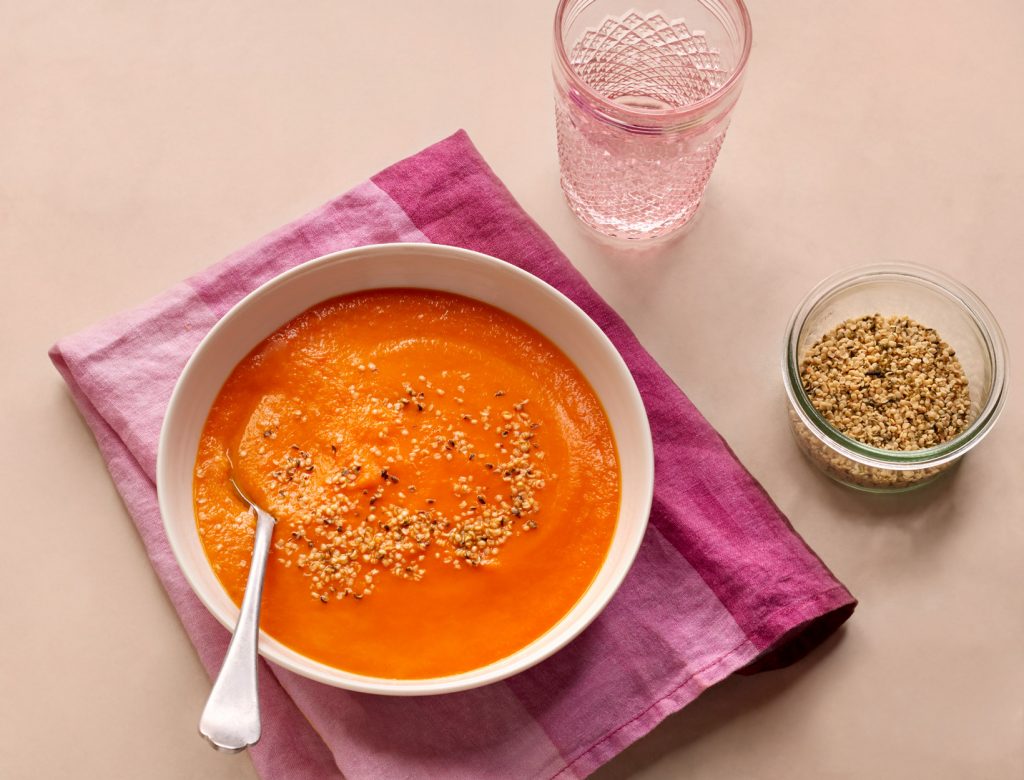 This soup is perfectly savory and sweet with red bell peppers, carrots, and sweet potatoes. The flavors and textures are so comforting.
1. Heat olive or coconut oil in soup pot over medium heat, add chopped onions and garlic with sea salt. Sweat onions until translucent, stir often to prevent garlic from burning. Add bell peppers and sauté, add carrots and sweet potatoes and sauté for additional 5 minutes, stirring often.
2. Add Herbamare seasonings and vegetable broth stir and bring to a simmer until carrots and potatoes are fork tender.
3. Carefully transfer to blender (or use an immersion blender) add your choice of hemp seeds or cashews and and blend until very smooth with a creamy texture.
Originally featured in A 3-Day Summer Reset