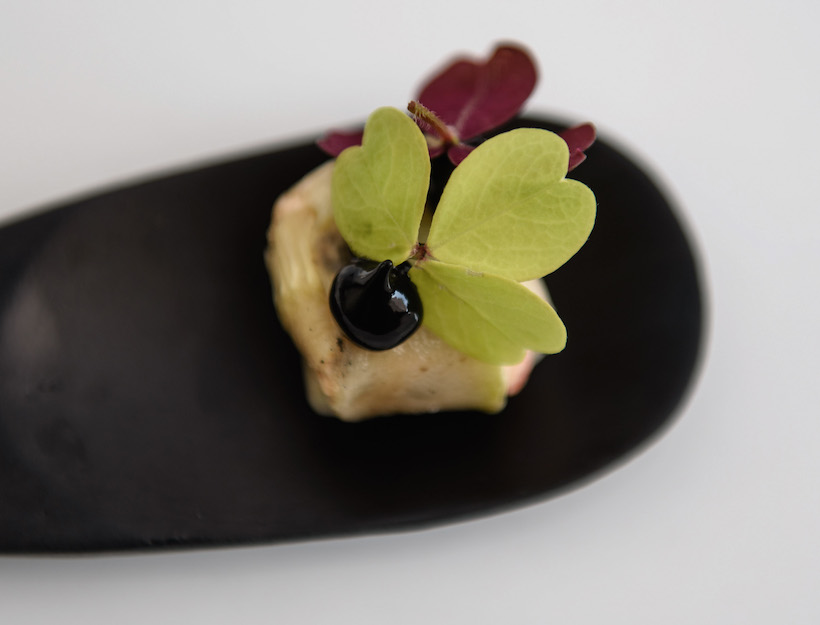 Goat Cheese & Zucchini Bundles
Simple ingredients sometimes make the best dishes, and these little hors d'oeuvres are no exception. These can be a little time-consuming to assemble, so prep them before guests arrive.
1. Preheat oven to 450 degrees.
2. Toss the cherry tomatoes with 1 tablespoon olive oil and season with salt and pepper. Transfer to a baking sheet, and roast in the oven for 10-15 minutes, or until blistered and starting to burst. Remove and cool to room temperature.
3. While the tomatoes roast, combine peeled garlic cloves and 6 tablespoons of olive oil in a small saucepan over medium heat. When the garlic begins to simmer, turn off the heat and allow the oil to infuse and cool to room temperature.
4. Combine tomatoes, garlic cloves, and oil, red wine vinegar, and basil leaves in a blender; blend and season with salt and pepper to taste.
5. Meanwhile, use a peeler to make 10 large zucchini ribbons.
6. Place goat cheese in a bowl and add chopped basil, 2 tablespoons of the tomato vinaigrette, and 1 tablespoon of olive oil. Season with salt and pepper to taste.
7. To assemble, lay out zucchini ribbons on a flat surface, and divide the goat cheese mixture into 10 little balls, placing them at one end of the zucchini ribbon.
8. Gently fold to make little bundles, trying to turn as you fold so the bundle are even.
9. Place 1 teaspoon tomato vinaigrette in the bottom of each serving spoon, top with one zucchini and cheese bundle, and garnish with 1 or 2 micro greens and a small pinch of sea salt.
Originally featured in The goop x Net-a-Porter Summer Dinner