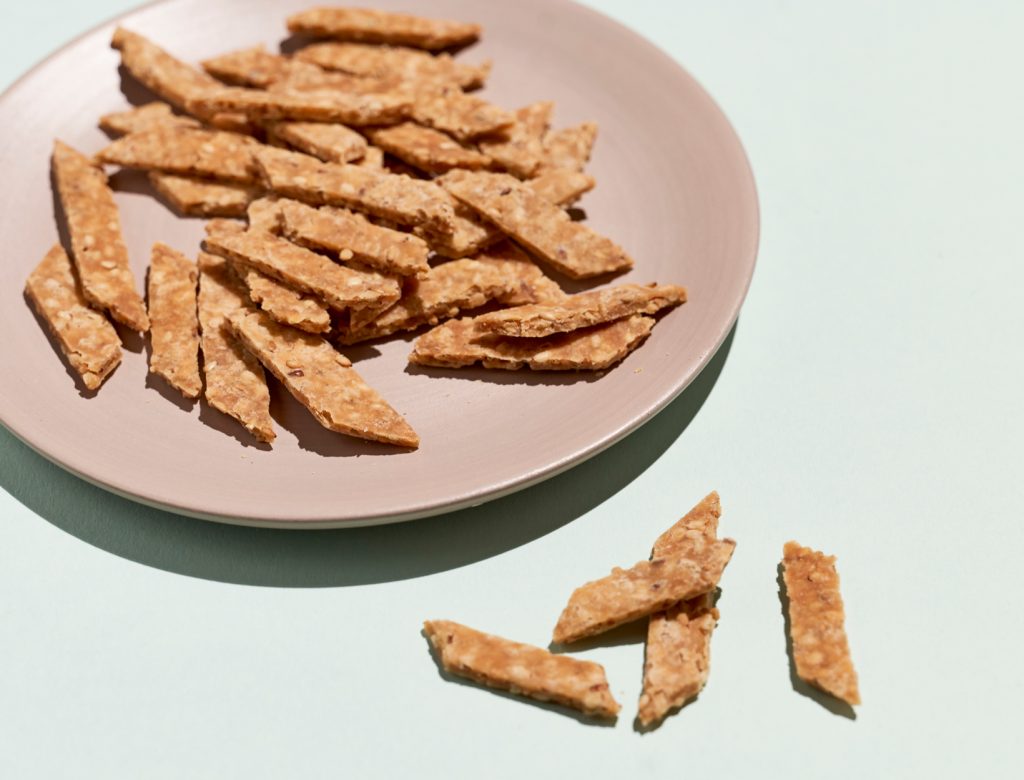 Gluten-Free Sesame Sticks
Inspired by the delicious sesame sticks in snack mixes, this cleaned-up, gluten-free version is just as addictive. We cut them into little sticks for an easy pop-able snack, but they also make great crackers—simply cut into larger pieces and serve with your favorite dip.
1. Preheat the oven to 350°F.
2. Combine the flour, sesame seeds, and salt in a medium bowl. Stir in the olive oil, toasted sesame oil, and water and mix into a dough.
3. Place the dough between two parchment sheets and, using a rolling pin, roll out to ¼-1/8th-inch thickness. Cut into small sticks, transfer to a baking sheet, and bake in the oven for 20 minutes, or until lightly brown.
Originally featured in Three Satisfying Snacks to Get You Through Your Detox