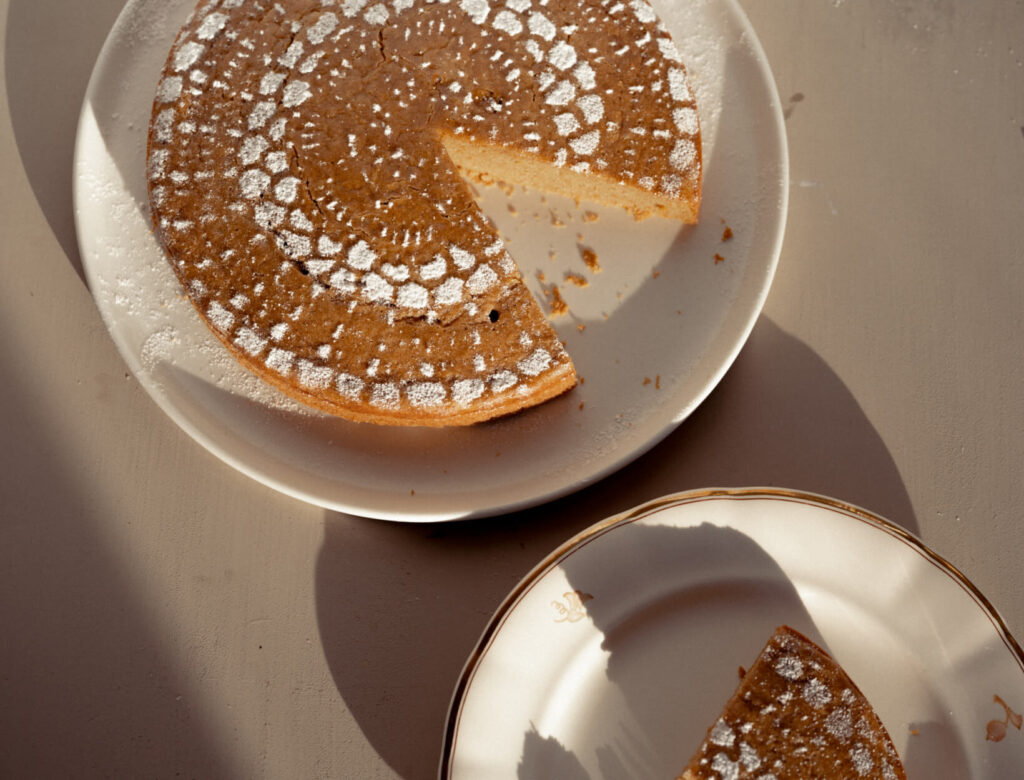 Gluten-Free Olive Oil Cake
"This cake uses gluten-free flour and coconut sugar. The result is moist and delightful—not overly sweet—and goes well with a warm cup of tea." —Mordechai
1. Preheat your oven to 325°F and place an oven rack in the top third of the oven.
2. Line a 9-inch circular cake pan with parchment paper (use a pencil to trace an outline of the bottom of the pan on the paper, then cut slightly inside the line) and grease generously with olive oil, under and over the parchment paper and up the sides of the pan.
3. In a large bowl, whisk together the olive oil, lemon zest, lemon juice, sugar, eggs, yogurt, salt, baking powder, and baking soda. Add the flour and whisk until well combined. Pour the batter into the prepared cake pan.
4. Bake for 45 to 60 minutes, or until a toothpick inserted in the center of the cake comes out clean. Allow the cake to cool in the pan on a cooling rack for at least 10 minutes. Run a knife along the edge to loosen, flip onto a cutting board to remove, and then flip back over onto the serving dish.
5. Dust with confectioners' sugar just before serving. For a decorative effect, lay a paper or fabric doily over the cake. Then place a couple of spoonfuls of powdered sugar in a sifter or mesh sieve and dust the top. Remove the doily and serve warm or at room temperature with more powdered sugar, crème fraîche, and lemon zest, if desired.
Originally featured in A Dinner Menu for the Olive-Oil-Obsessed