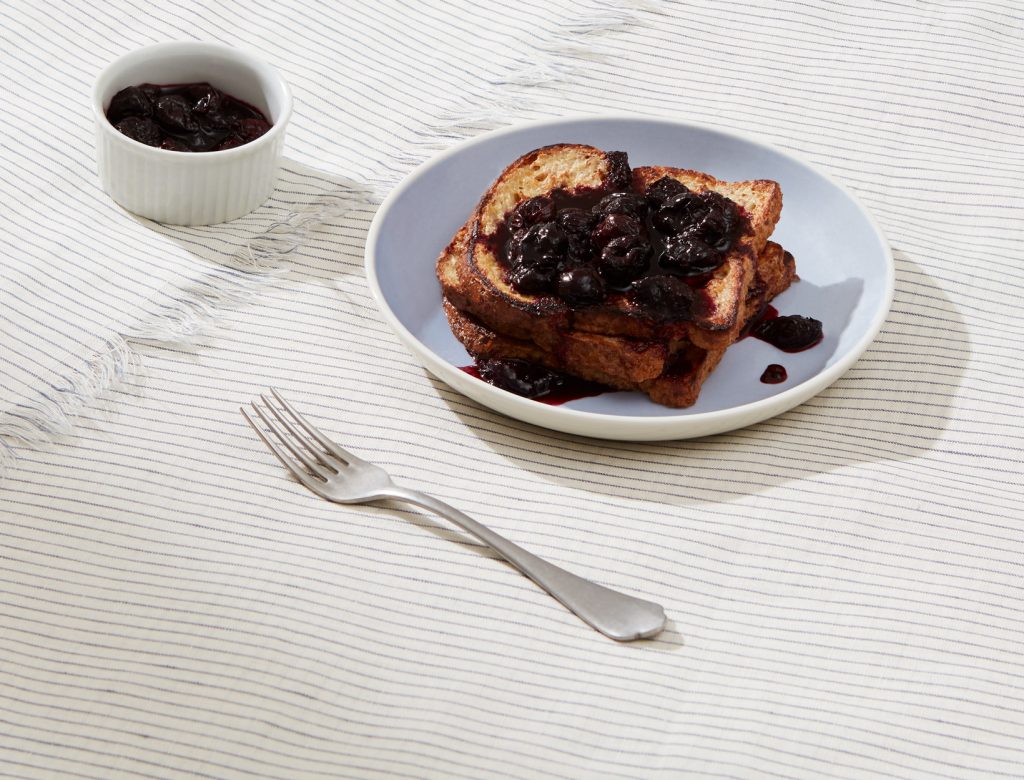 Gluten-Free French Toast with Cherry Cardamom Compote
The trick with this recipe is the initial go in the toaster. It keeps the gluten-free bread from absorbing too much of the egg-and-coconut-milk mixture. You can definitely make this with regular bread, too, if you prefer.
1. First make the compote: Combine all the ingredients in a small saucepan and bring to a boil, then lower heat to medium and let reduce until thickened and syrupy, about 15 minutes.
2. To make the French toast, beat the eggs and coconut milk in a shallow dish and set aside. Then toast the bread until nice and brown, in the toaster or carefully under the broiler. Meanwhile, get your pan ready over medium-high heat with about a teaspoon of coconut oil. Dunk the toasted bread in the egg-and-coconut-milk mixture quickly, so it doesn't get soggy. Cook in the pan for about 3 minutes on each side, or until browned and crispy. Repeat with the rest of the bread slices, adding more coconut oil to the pan as needed.
3. Serve the French toast with the warm compote.