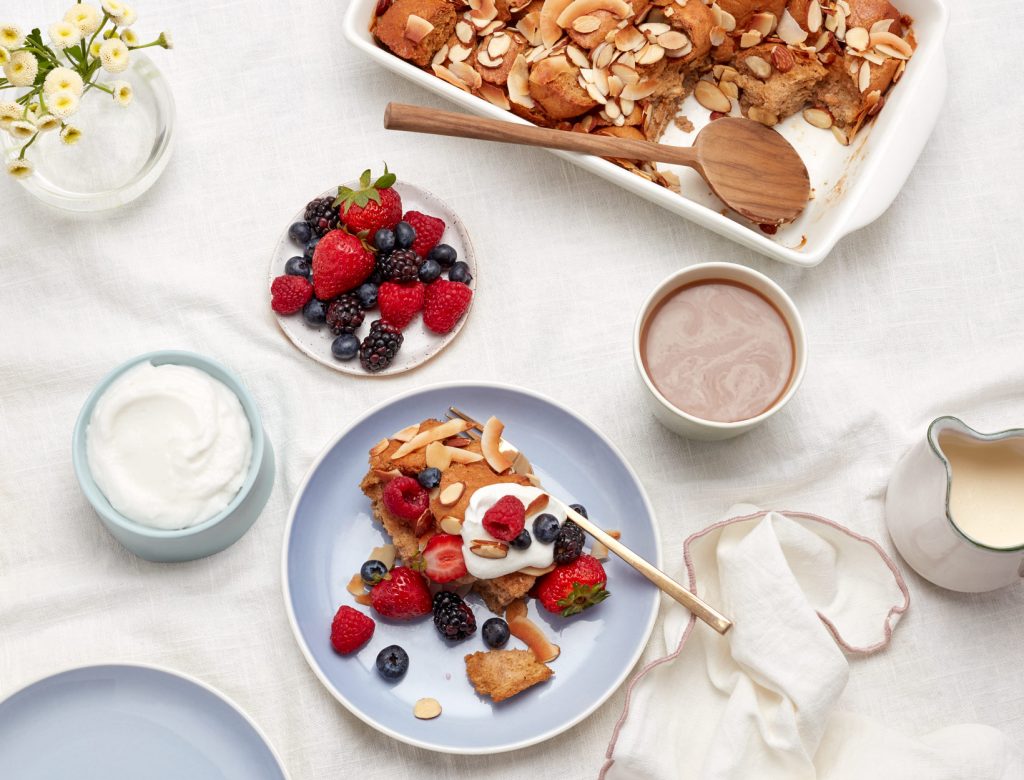 Gluten-Free French-Toast Casserole
The combination of fragrant spices like cinnamon, clove and vanilla are delicious with the rich, coconut milk. This cleaned-up version of French toast is incredibly cozy and nostalgic, but not nearly as heavy as the original. Round it out with berries, coconut yogurt, Four Sigmatic Adaptogenic Coffee and some turkey bacon.
Preheat the oven to 325°F.
Combine the coconut milk, eggs, spices and salt in a medium sized mixing bowl.
Grease your casserole dish with the coconut butter. Add the torn bread to the dish and then pour the coconut-egg mixture over the top. Gently make sure each piece of bread is soaked in the coconut-egg mixture, but don't agitate it too much, or the mix with get soggy.
Top with the sliced almonds and coconut flakes and bake for about 40 minutes, just until it's set and the toppings are nicely browned. Let set for a couple of minutes before serving. Garnish with coconut yogurt and berries, if desired.