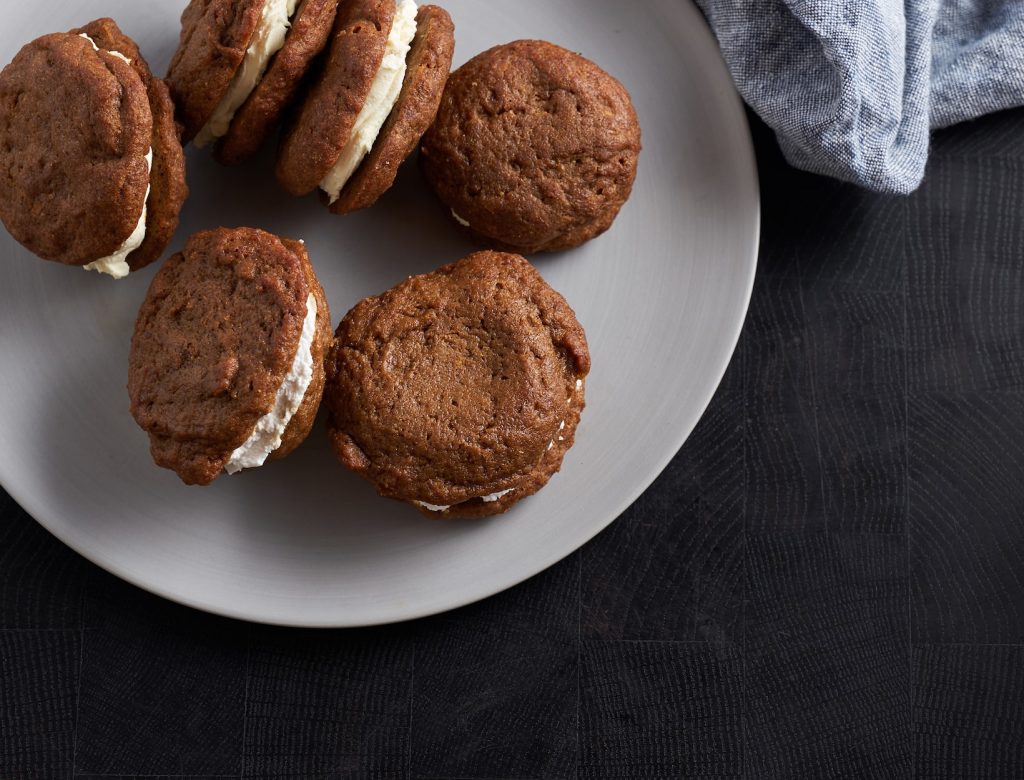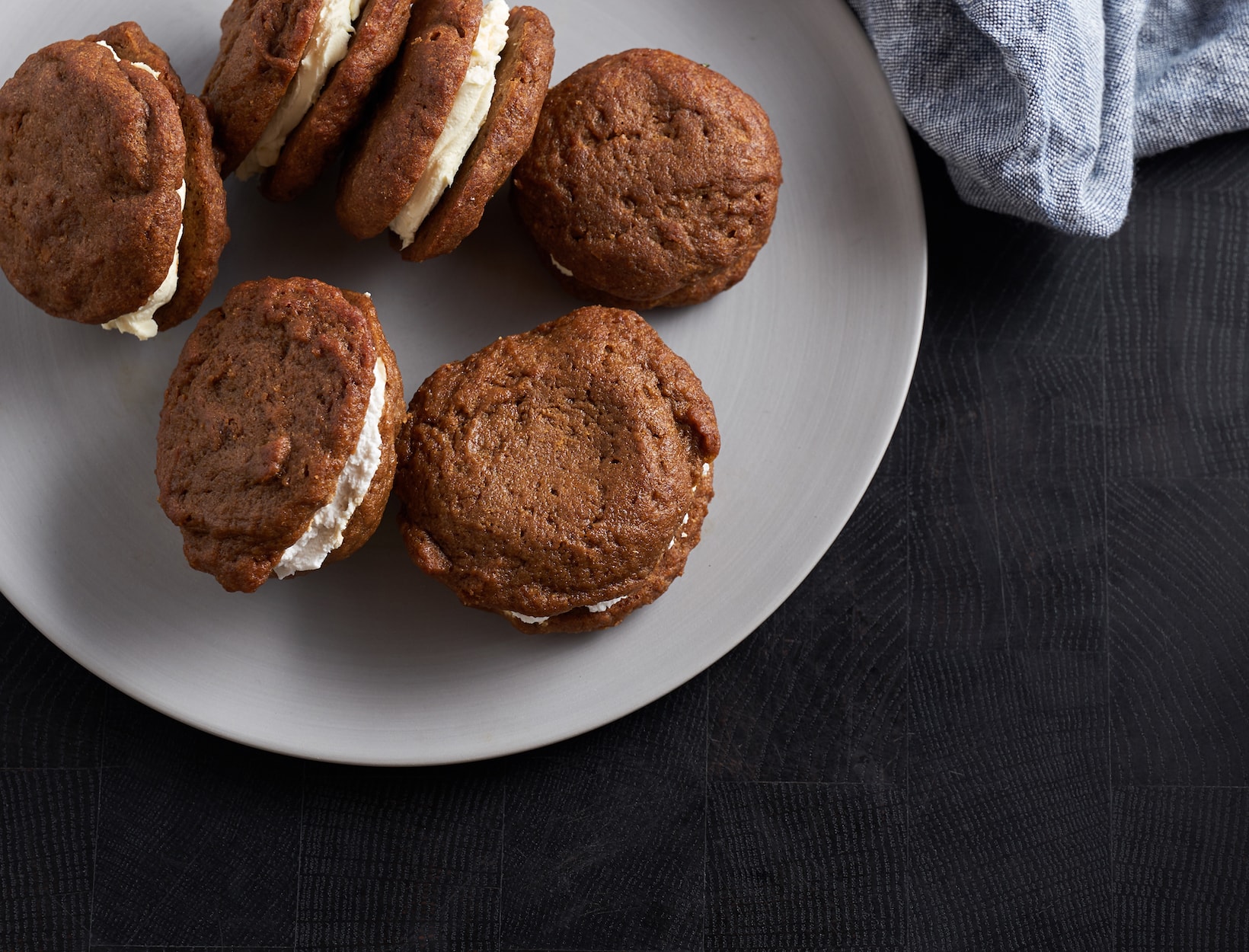 Gingerbread Whoopie Pies
These gluten- and dairy-free whoopie pies are the perfect balance of holiday spice and creamy coconut—we're addicted.
for the cookies:
1 cup Cup4Cup gluten-free flour
1 cup almond flour
2 teaspoons ground ginger
½ teaspoon ground cloves
1 teaspoon ground cinnamon
1 teaspoon baking powder
¼ teaspoon kosher salt
½ cup coconut oil
½ cup coconut sugar
1 egg
1 cup unsweetened applesauce, at room temperature
1 teaspoon vanilla extract
¼ cup molasses
for the filling:
1 can coconut milk (we use Native Forest brand), refrigerated overnight
1 tablespoon maple syrup
pinch of kosher salt
1. Preheat the oven to 350°F.
2. Combine first 7 ingredients in a medium bowl and whisk together.
3. Place the coconut oil and coconut sugar in the bowl of a stand mixer fitted with the paddle attachment and cream until smooth and well combined.
4. Add the egg, mix, then beat in the applesauce, vanilla, and molasses. Add the dry ingredients to the wet and mix to combine.
5. Spoon heaping tablespoons of batter onto 2 parchment-lined baking sheets (you should have 12 on each sheet), and use your fingers to press them into flat, roughly 2-inch rounds.
6. Bake in the preheated oven for 12 minutes. Remove and let cool to room temperature.
7. While the cookies cool, make the coconut filling. Open the can of coconut milk and scoop the solid cream into a large bowl. Use a fork to break up any large clumps, then whisk until just smooth. Whisk in the maple syrup and a pinch of salt.
8. Divide the cream filling among half of the cooled cookies, and top each with another cooled cookie to make a sandwich.
9. Place in the fridge for at least 20 minutes to firm up, then serve.