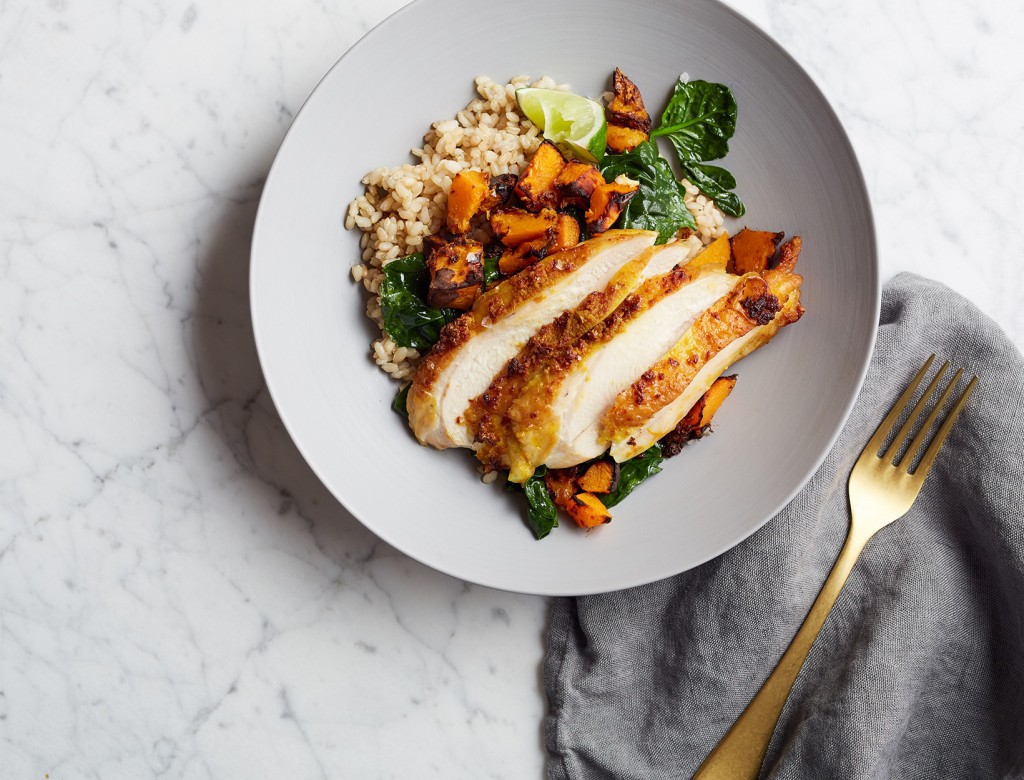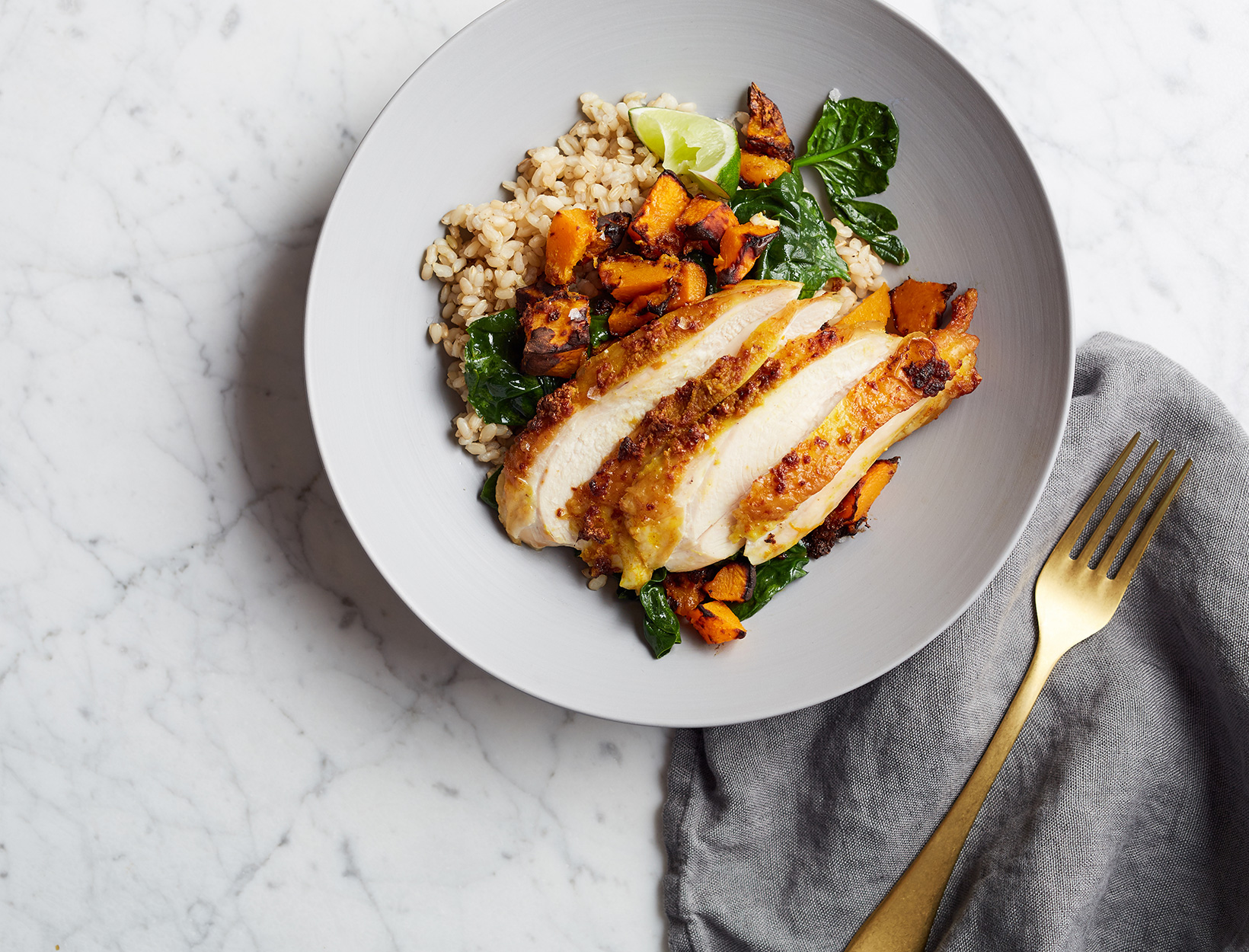 Ginger Turmeric Chicken and Squash Bowl
This hearty bowl will leave you satisfied during any detox. If you're following the three-day, anti-bloat menu plan, be sure to use the bottom half of your squash (the half with the seeds inside) for this recipe, and save the top half for the butternut squash shrimp tacos.
2 tablespoons ginger, grated
¼ cup fish sauce
½ teaspoon turmeric
1 teaspoon salt
1 bone-in skin-on chicken breast
1 ½ cup butternut squash, cut into 1 in cubes
2 large handfuls of spinach
2 teaspoon olive oil
1 lime, cut into wedges
1 cup cooked brown rice
1. Preheat the oven to 425°F.
2. Combine the first four ingredients in a small bowl.
3. Place the squash and chicken breast in a baking dish. Pour the ginger marinade over the chicken and squash, coating every piece evenly. Roast for about 25-30 minutes, or until the chicken is cooked and the squash is brown and caramelized. While the chicken rests, prepare the rest of the bowl.
4. Heat the olive oil in a sauté pan over medium heat. Add the spinach and cook for just a couple of minutes, until wilted.
5. To prepare the bowl, make a base with your brown rice. Top with the spinach, roasted squash and slices of the roasted chicken. Finish with a pinch of salt and a squeeze of lime.
Originally featured in The 3-Day, Anti-Bloat Summer Reset