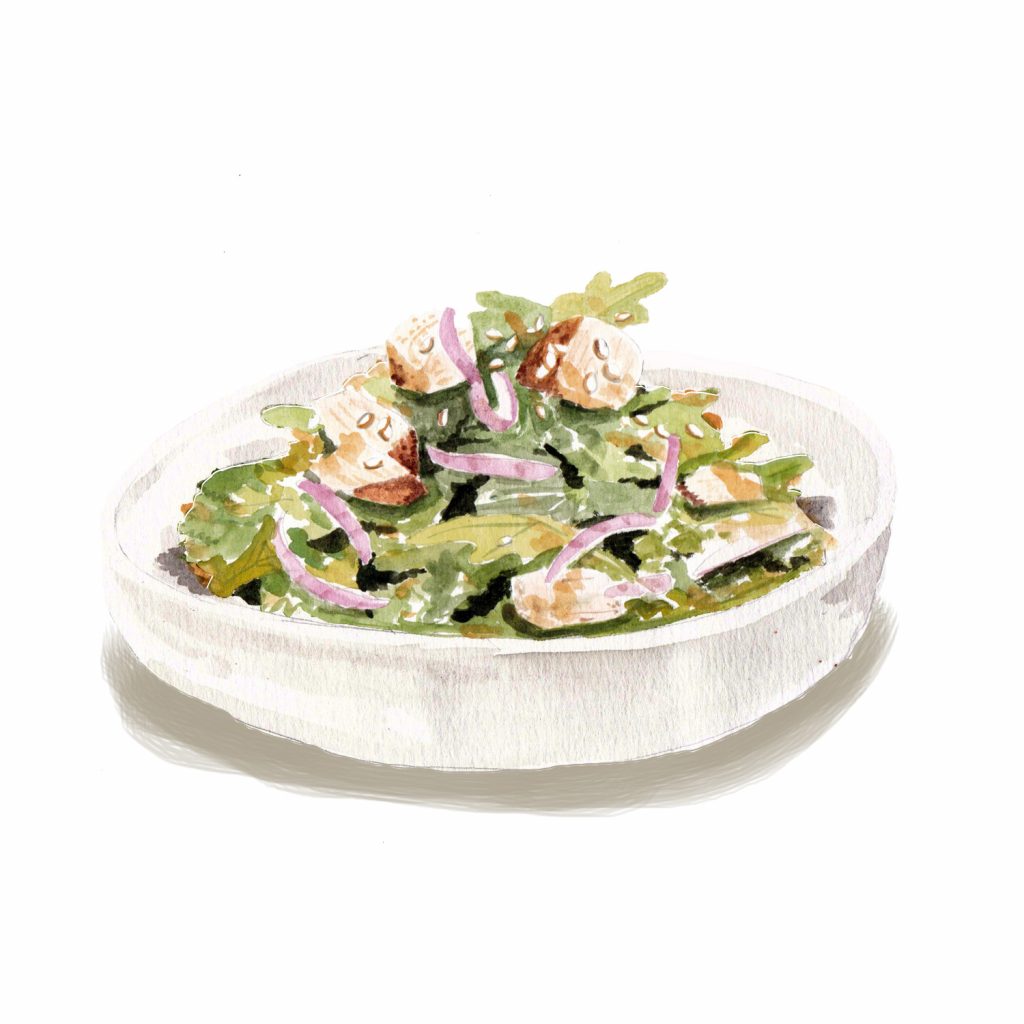 Ginger Sesame Chicken Salad
This is the perfect, hearty salad for dinner since it has both raw and cooked elements. The baby kale is tender enough to toss in without the tiresome kale-massaging routine, but it holds its own next to the grilled chicken and onion. The dressing is simple, with acidic lemon and bright ginger to balance the richness of the sesame oil. Toasted sesame seeds add crunch and nuttiness, so don't skip them!
1. Heat a grill pan over high heat. Sprinkle a little salt and drizzle a little olive oil over the red onion rings and chicken. Grill them until the chicken is cooked.
2. While they cook, combine the ginger, lemon juice, sesame oil, and olive oil in a large bowl. Add the baby kale to the dressing and toss. Slice the grilled chicken and onions into bite-size pieces and add to the salad. Top with toasted sesame seeds and a pinch of salt.
Originally featured in Working Girl (Summer) Detox 2019