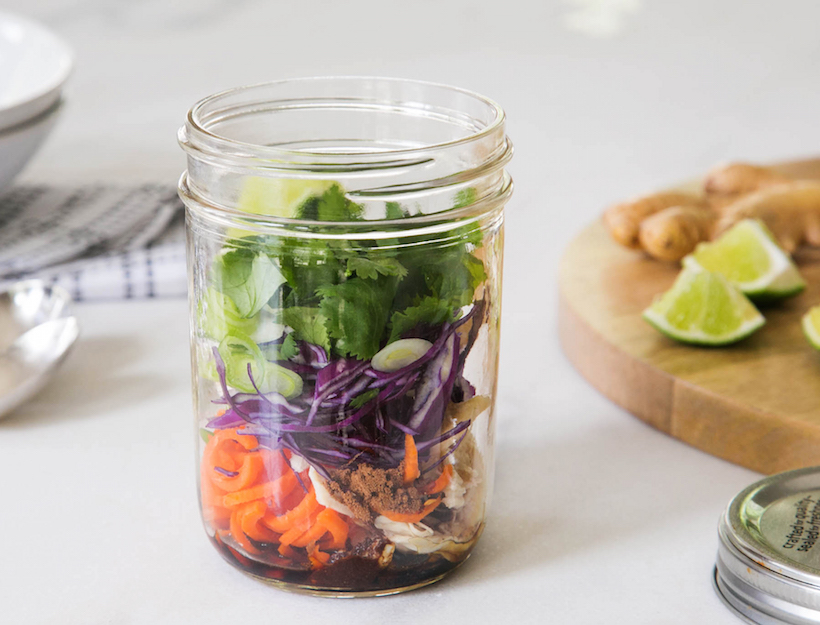 Ginger Sesame Chicken Noodle Pot
It's safe to say that sesame plus chicken is a culinary match made in heaven. Add ginger for kick and carrot noodles for crunch and you've got a delicious and healthy lunch in minutes.
1. Combine all ingredients in a heatproof jar and refrigerate until ready to eat.
2. When ready, boil the kettle and remove the lime wedge from the jar.
3. Let the boiled water sit for a minute or two before adding it to the jar, leaving a half-inch gap at the top.
4. Stir, cover and let sit five minutes.
5. Remove the lid, stir again, squeeze in the lime juice and enjoy.
Originally featured in Ingenious Noodle Pot Lunch Recipes