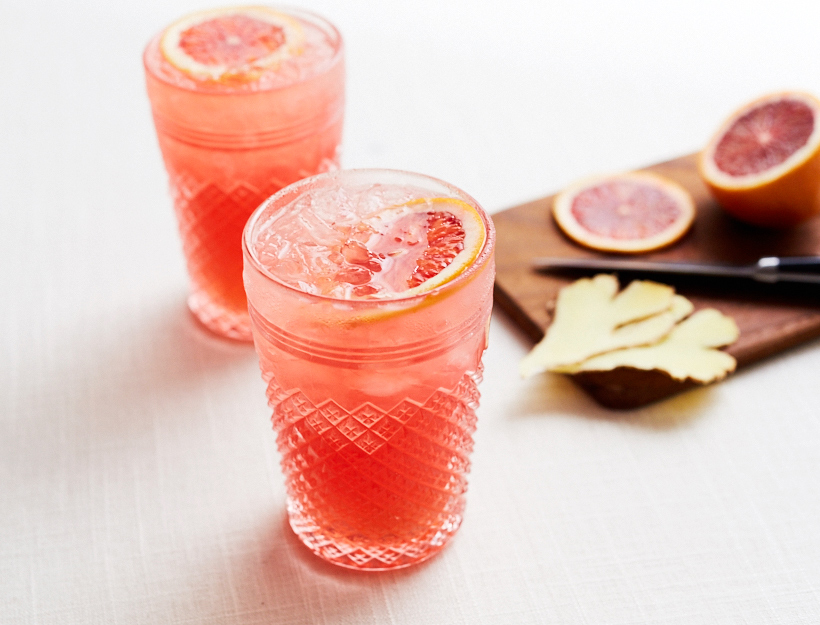 We recommend making a double batch of this ginger-y citrus-y drink—you'll definitely want two…
1. In a shaker or a jar with a lid on it, shake together the vodka, citrus juice, ginger, and sweetener if you're using it.
2. Fill 2 highball glasses with crushed ice and pour drink over it, being careful to remove the ginger.
3. Top each glass with the ginger beer and serve.
Originally featured in Love Means Never Having to Share Your (Homemade) Spring Rolls