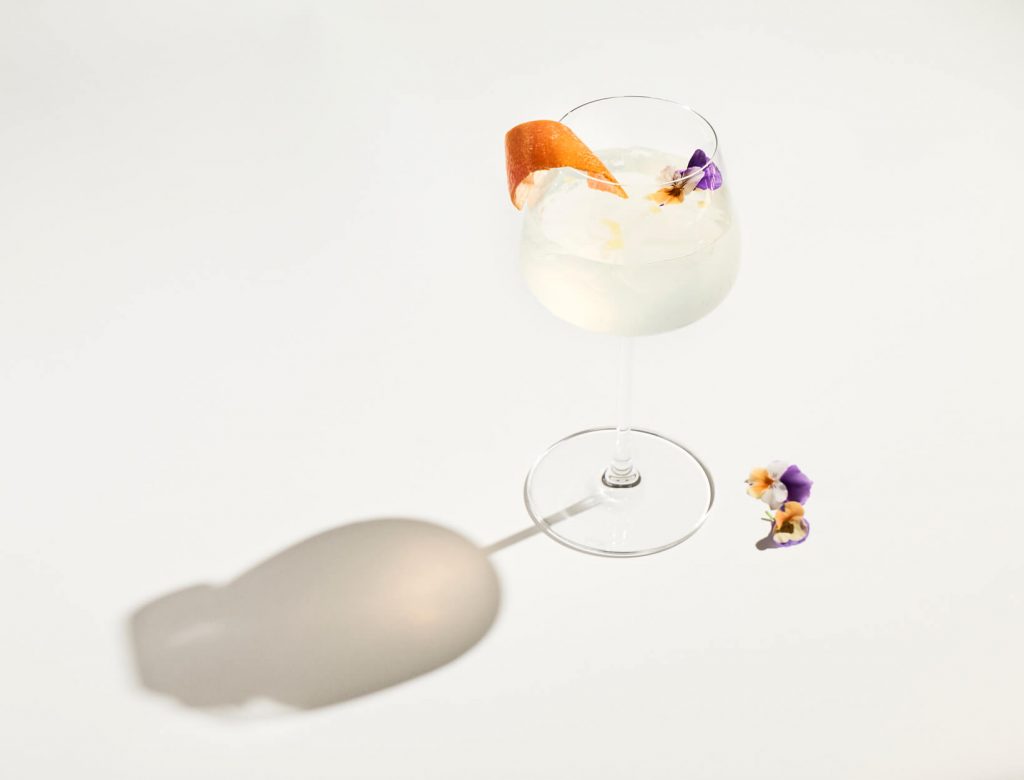 "This Spanish style gin and tonic is a combination of California-grown aromatics and a CBD oil float that complements the citrusy botanical notes found in both cannabis and your favorite gin."
1. In a wine glass, combine the gin, lemon juice, and tonic water. Top with ice.
2. Arrange aromatics in the drink in an aesthetically-pleasing fashion.
3. Float CBD oil on top.
Originally featured in A Guide to CBD-Spiked Cocktails