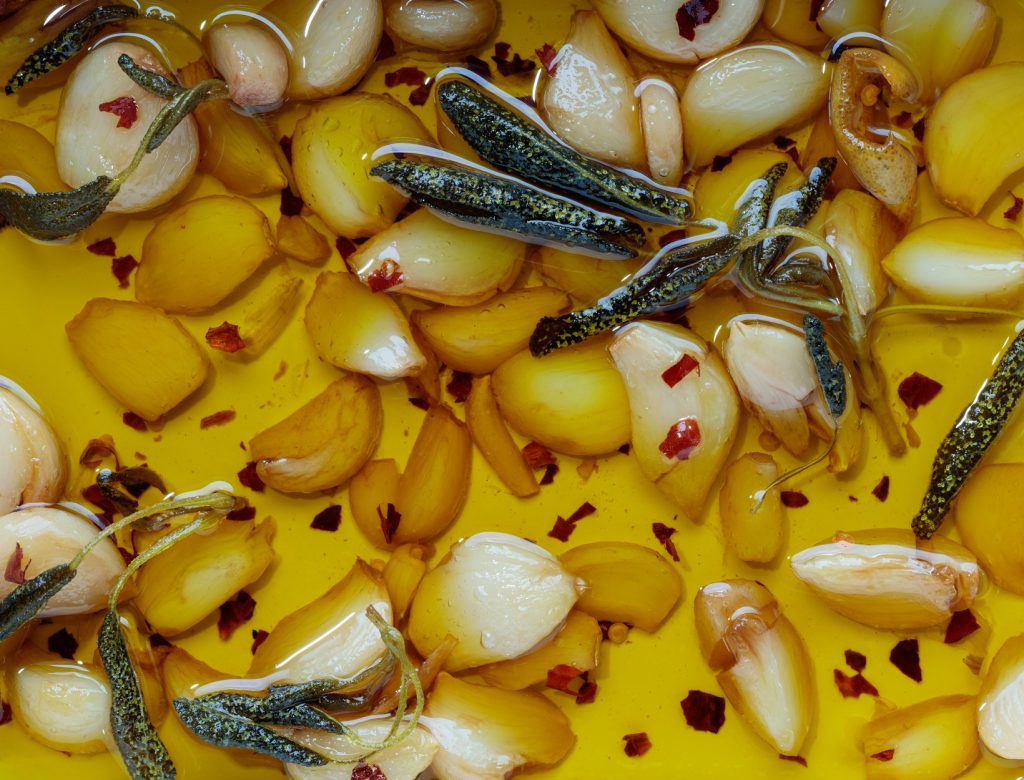 Garlic Confit
Adding garlic confit to just about anything will make it taste better. The olive oil makes the garlic rich and buttery, and the garlic makes the olive oil full and bright. We love the garlic-infused olive oil in dressings or marinades, and the garlic cloves are a dream smashed into toasted baguette (or again, truly, just about anything).
1½ cups olive oil
2 heads garlic, peeled
1 teaspoon crushed red pepper
1 2-inch piece lemon peel (be careful to avoid the bitter white pith)
2 sprigs sage
1. Preheat oven to 300ºF.
2. In an oven-safe glass or ceramic baking dish, combine all the ingredients. Make sure the garlic is submerged in the olive oil, and bake for 20 to 30 minutes until the garlic is tender.
3. Both oil and cloves will keep for 1 week in an airtight container in the fridge.
Originally featured in 4 Ways to Preserve That Are Easier Than You Think