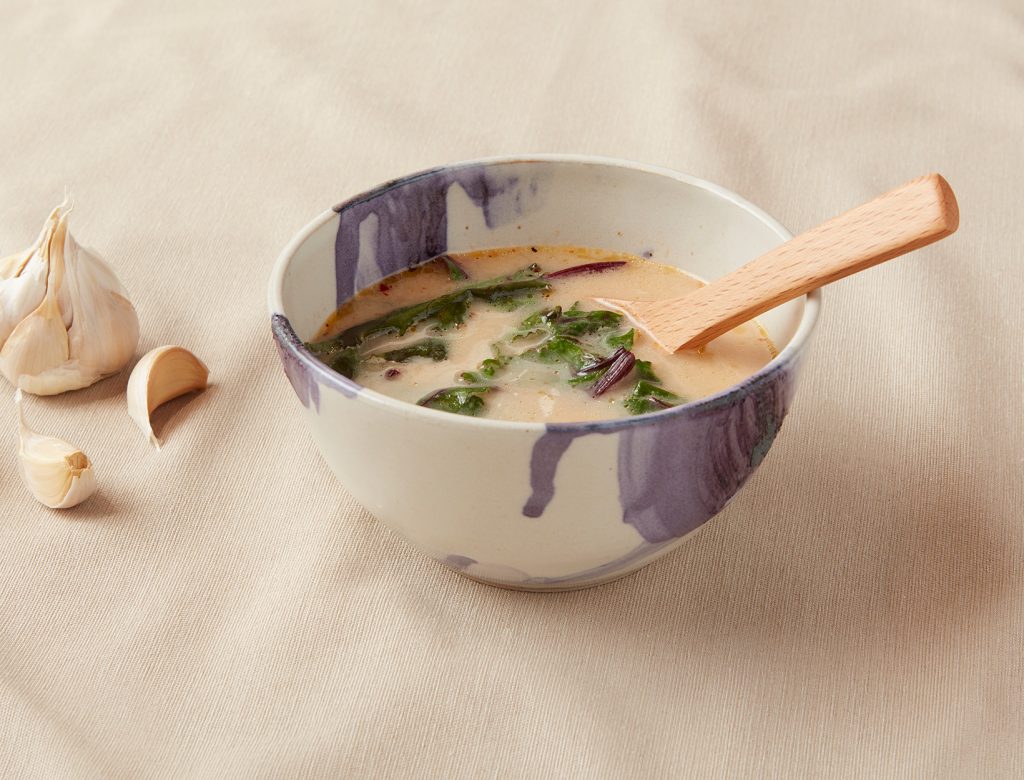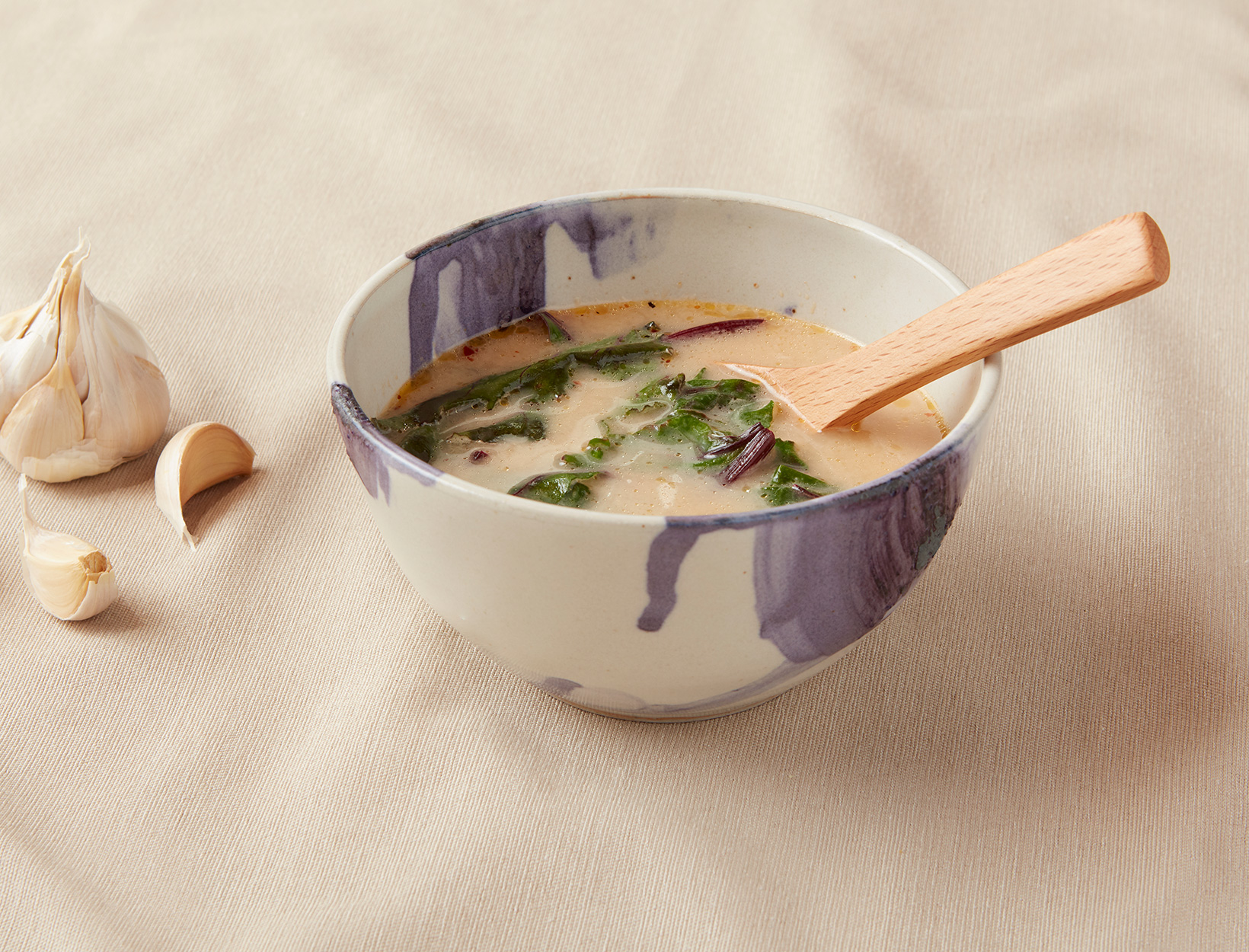 This spicy, garlicky, lemony soup is great for clearing out your sinuses. Cooking the garlic helps mellow its flavor, but if you're really hardcore, reserve and eat a raw clove, as the antibacterial properties are most powerful in their raw state.
1. Preheat the oven to 400°F.
2. Cut the top off of 1 head of garlic and place in a ramekin with 2 tablespoons of the olive oil and ¼ teaspoon of the chili flakes. Cover tightly with aluminum foil and roast in the oven for 30 minutes.
3. Heat the remaining 2 tablespoons olive oil in a medium Dutch oven over medium heat. Break up the cloves of the second head of garlic and crush each one using the side of your knife. Peel each clove and add to the Dutch oven along with the remaining ¼ teaspoon chili flakes.
Sauté for 2 minutes or until the garlic is fragrant but not browned.
4. Add the chicken stock and water. Bring the mixture up to a boil then lower to a simmer and cook gently for 30 minutes.
5. When the garlic is roasted, remove from the oven and pull the roasted garlic from the olive oil to cool, reserving the infused oil. Squeeze each of the roasted garlic cloves into the soup and use an immersion blender to blitz until smooth.
6. Stir in the greens, cook for 1 minute, then stir in the lemon zest.
7. Season to taste with salt and pepper and serve drizzled with some of the reserved garlic-infused oil.