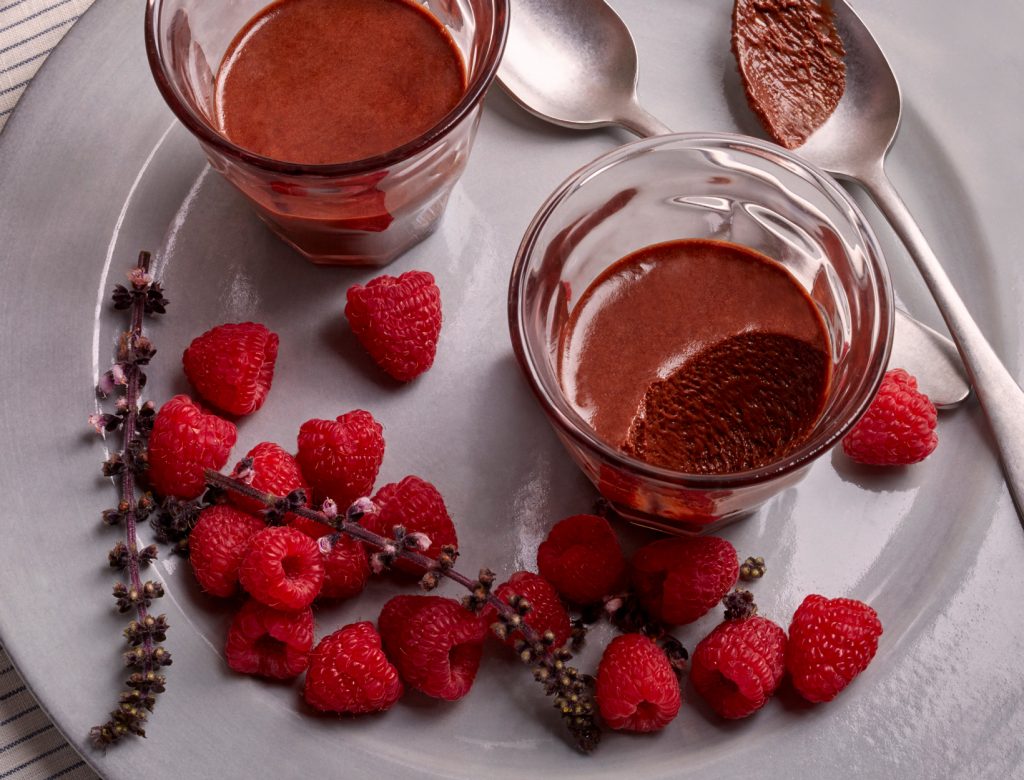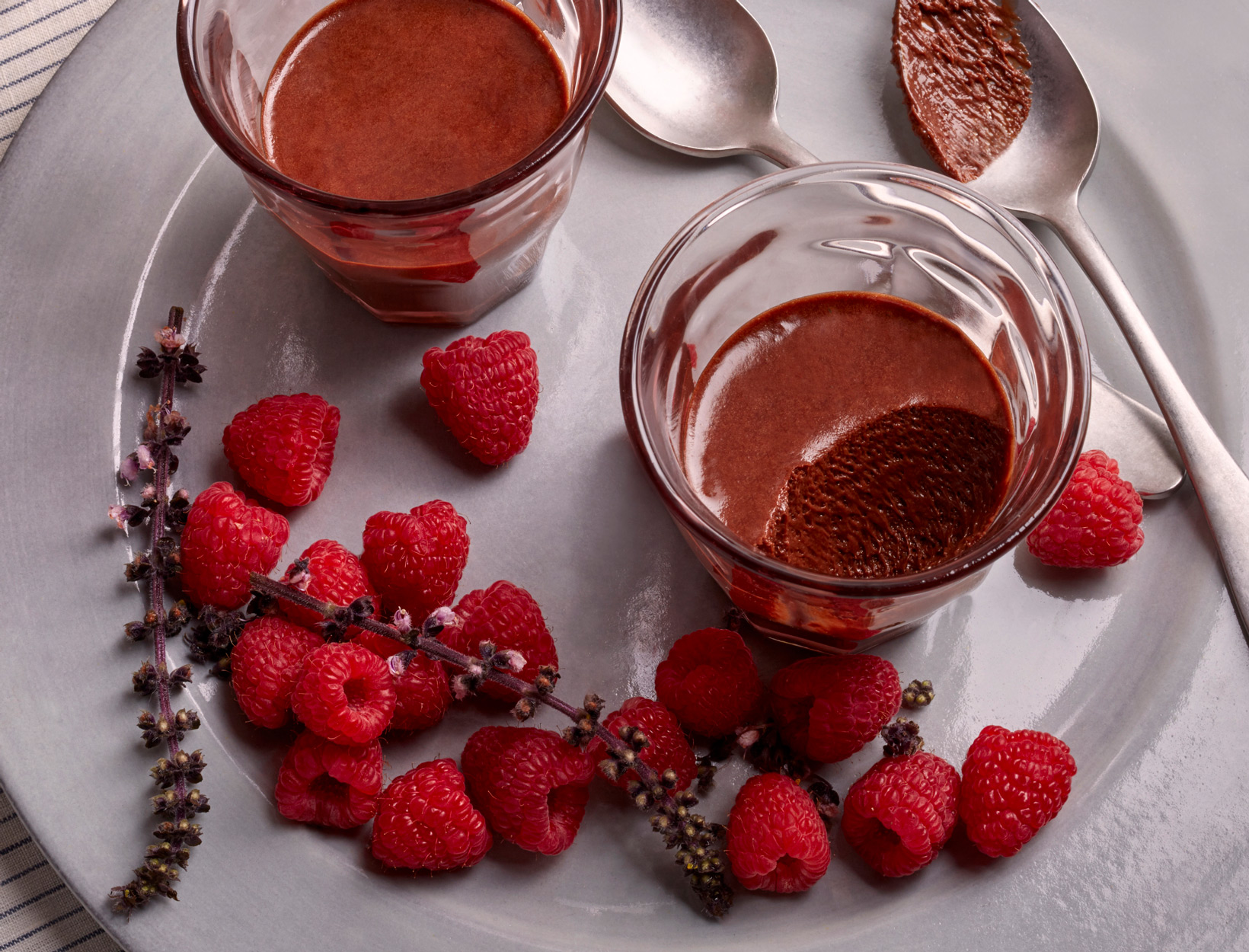 A quicker, easier version of an Italian semifreddo, this frozen chocolate mousse is indulgent without being heavy—exactly what you want to end a date-night meal. And because it's made in advance, you'll look effortless and irresistible casually pulling it out of the freezer after dinner—always a plus.
1. Fill a 4-quart saucepan with enough water to come about 2 inches up the side. Bring the water to a boil, then reduce to a simmer.
2. Whisk together the egg yolk, whole egg, vanilla extract, and turbinado sugar in a medium metal bowl.
3. Set the bowl over the saucepan (make sure the bottom of the bowl is not touching the simmering water), and cook for 4 to 5 minutes, whisking continuously, until the mixture has thickened and looks like custard.
4. Remove from the heat and fold in the chocolate chips, letting the heat from the custard melt the chocolate. Set aside to cool to room temperature.
5. While the chocolate mixture cools, whip the heavy cream. When the chocolate mixture has cooled to room temperature, gently fold in the whipped cream.
6. Divide the mixture between 2 6-ounce ramekins, cover with plastic wrap, and place in the freezer for at least 3 hours and up to 4 days.
7. Serve with fresh raspberries or a sprinkle of sea salt.
Originally featured in The Perfect Date-Night Meal