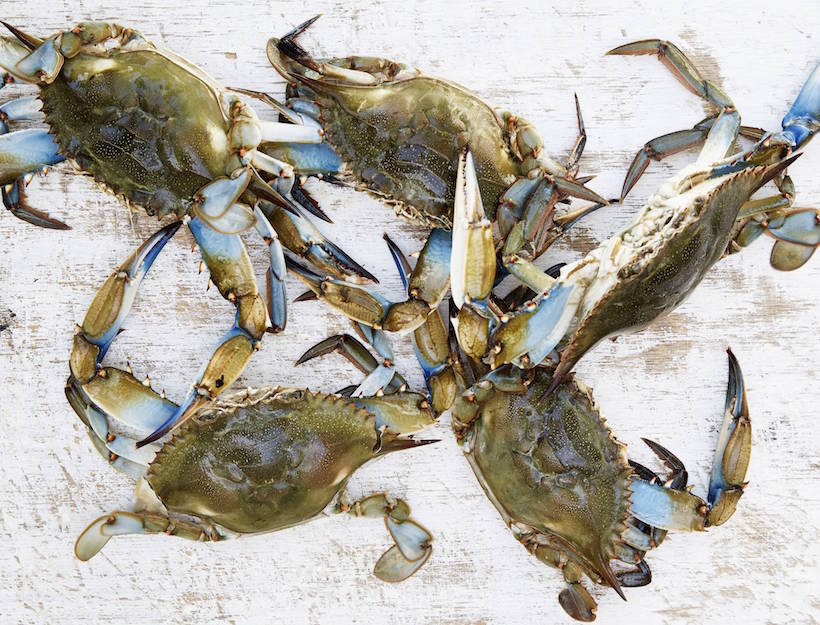 Fried Soft-Shell Crab (Kara-age) with Green Chili Ginger Dressing
"This dish has street food roots both firmly in Southeast Asia but also in the southern United States. It's probably because of the American influence on sushi in the West including the popular soft-shell crab roll that soft-shell crabs have become a popular dish in Japanese restaurants around the world."
for the dressing:
1. In a blender, blend the first five ingredients until smooth, then slowly add the rest of the liquids and blend. (This makes a little more than you need but it keeps for a few days and makes a great spicy salad dressing.)
for the soft-shell crab:
1. Heat the oil in a deep pot to roughly 370 °F.
2. Coat the soft-shell crab in the potato starch and fry until crispy (roughly 4-5 mins) then drain on a paper towel.
3. Serve while hot with the dressing for dipping.
Courtesy of Ross Shonhan from Bone Daddies.
Originally featured in Bone Daddies Recipes