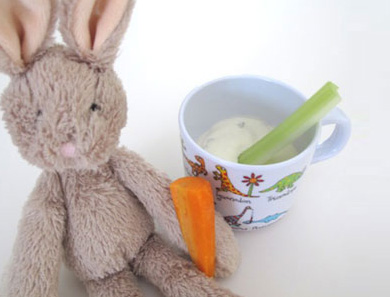 A really simple recipe that tastes as good as the original from-the-box version without any of the weird stuff, for adults and kids alike.
1. Heat the olive oil over medium-high heat in a small skillet.
2. Add the onions and cook, stirring occasionally for 4 or 5 minutes to get them going.
3. Turn the heat to low and cook for 20-25 minutes, stirring here and there, or until totally collapsed and sweet and a fraction of their original size.
4. Remove the onions from the heat and let them cool. Mix them together with the remaining ingredients and get dipping.
Originally featured in Lunch Box