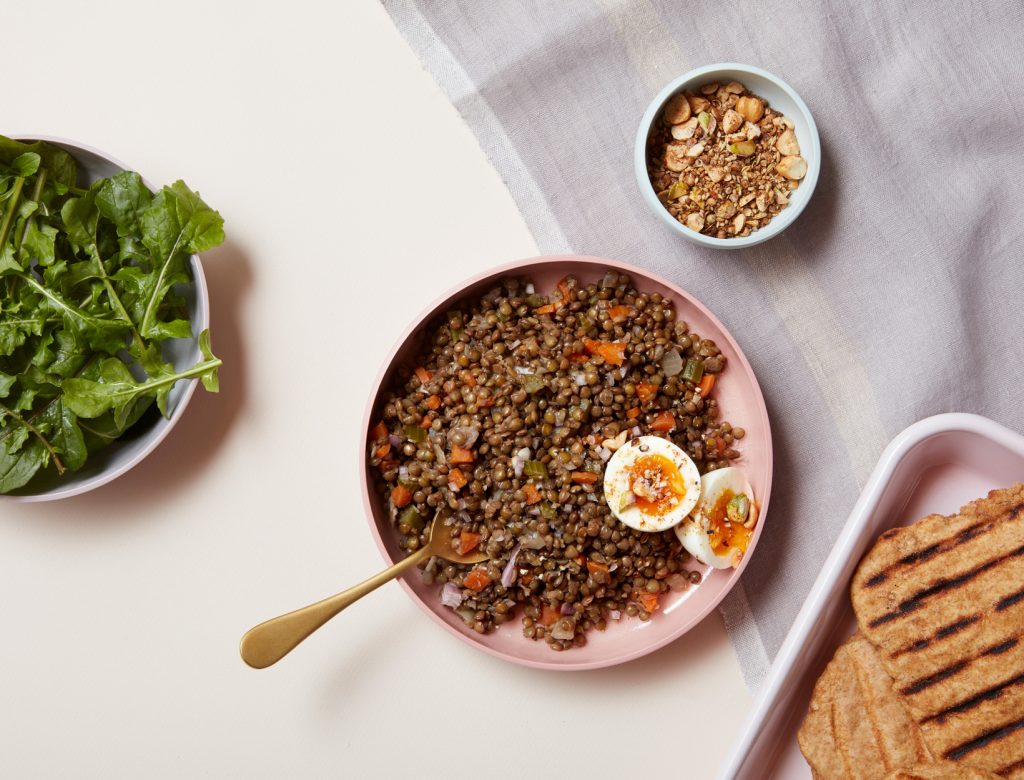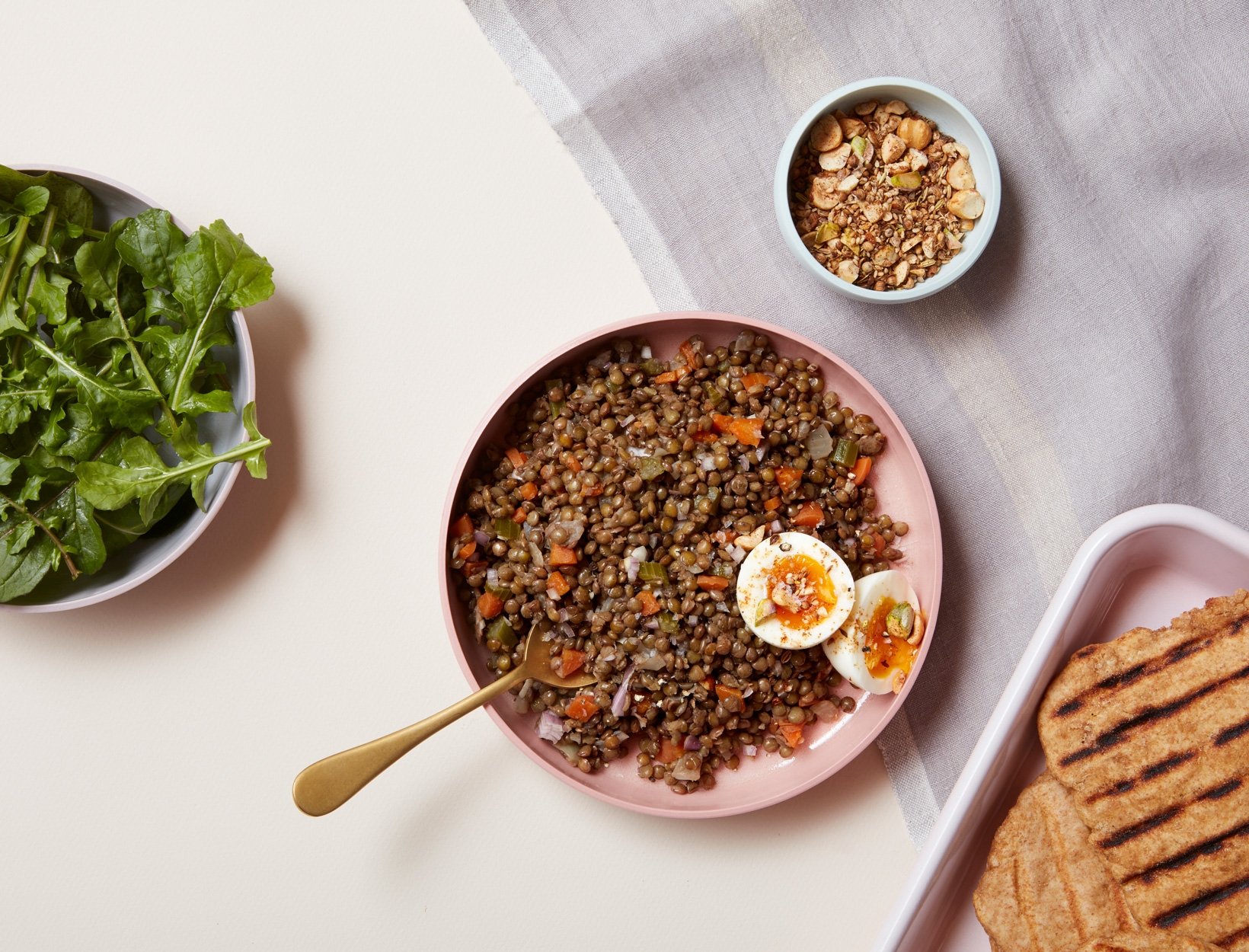 French Lentils and Soft Eggs with Dukkah and Arugula
This is one of those brilliant eggs-for-dinner dishes. The eggs add a heft and creaminess to the lentils and the arugula balances it all out. It's delicious on its own, but the spelt flatbreads round it out nicely, too.
1. Place lentils in a strainer to sort and discard any debris. Rinse under cold water. In a large pot, add onion, carrot, celery, garlic, olive oil, and bay leaf. Cook over medium heat for 5 minutes. Pour in the broth, stir in the rinsed lentils, and bring to a boil. Reduce heat to medium-low to maintain a simmer. Cook for 25 to 30 minutes, stirring occasionally, until lentils are tender.
2. Remove and discard bay leaf. Drain the lentils, reserving the cooking liquid if you're going to want to reheat them.
3. To soft-boil the eggs, bring water to a boil. Gently lower eggs straight from the fridge into the pot. Reduce heat to bring water to a rapid simmer. Cook for about 6 minutes. Remove eggs, run under cold water for a minute, and peel.
4. Add drained lentils to chopped shallot. Season with salt and pepper. Plate and top with soft-boiled egg and generous sprinkle of dukkah seasoning. Serve with arugula (tossed with some lemon and olive oil) and with our spelt flatbreads, if desired.