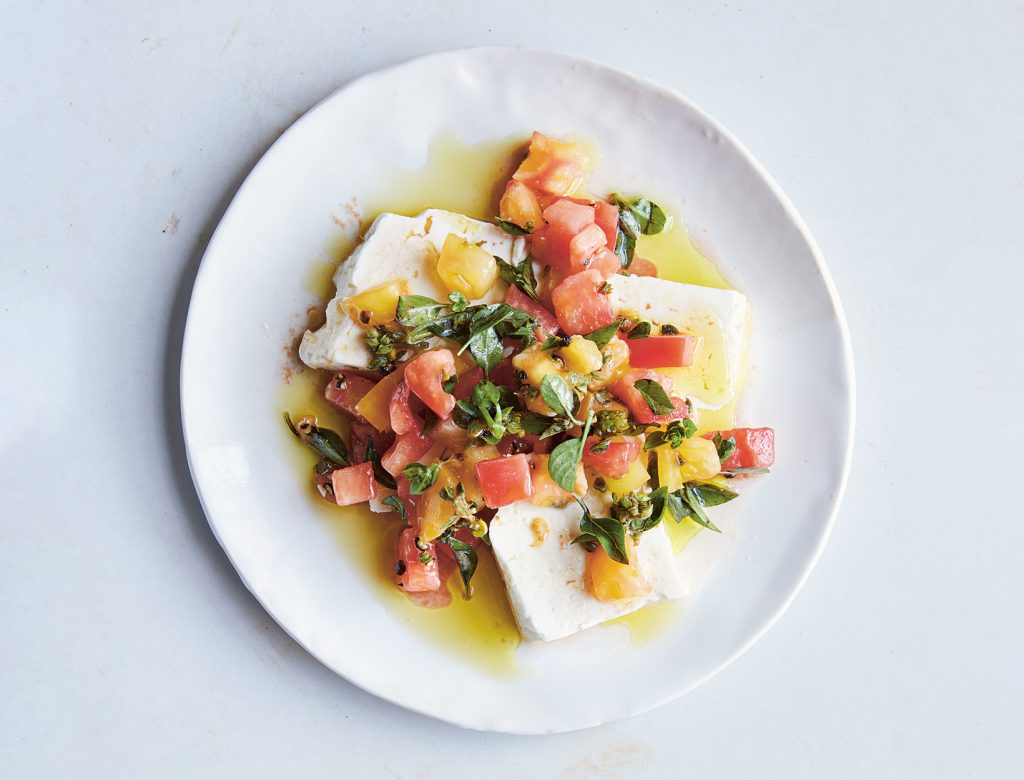 Feta, Heirloom Tomato, and Oregano
This is a brilliant summertime dinner when it's too hot to cook and tomatoes are perfectly ripe.
1 large heirloom tomato
2 tablespoons roughly chopped or torn oregano leaves
¼ cup extra virgin olive oil
2 tablespoons red wine vinegar
6 ounces feta, broken into 2 3 pieces
sea salt and freshly cracked black pepper
1. Slice the tomato into large chunks and place in a bowl with the oregano, oil, and vinegar. Stir gently, season to taste, and let stand for 10 minutes.
2. Place the feta on a serving plate, spoon over the tomato salad, and serve.
From Mediterranean by Susie Theodorou, published by Kyle Books, © 2018.
Photographs by John Kernick.
Originally featured in 8 Simple, Delicious, and Sophisticated Ways to Serve Fresh Cheese