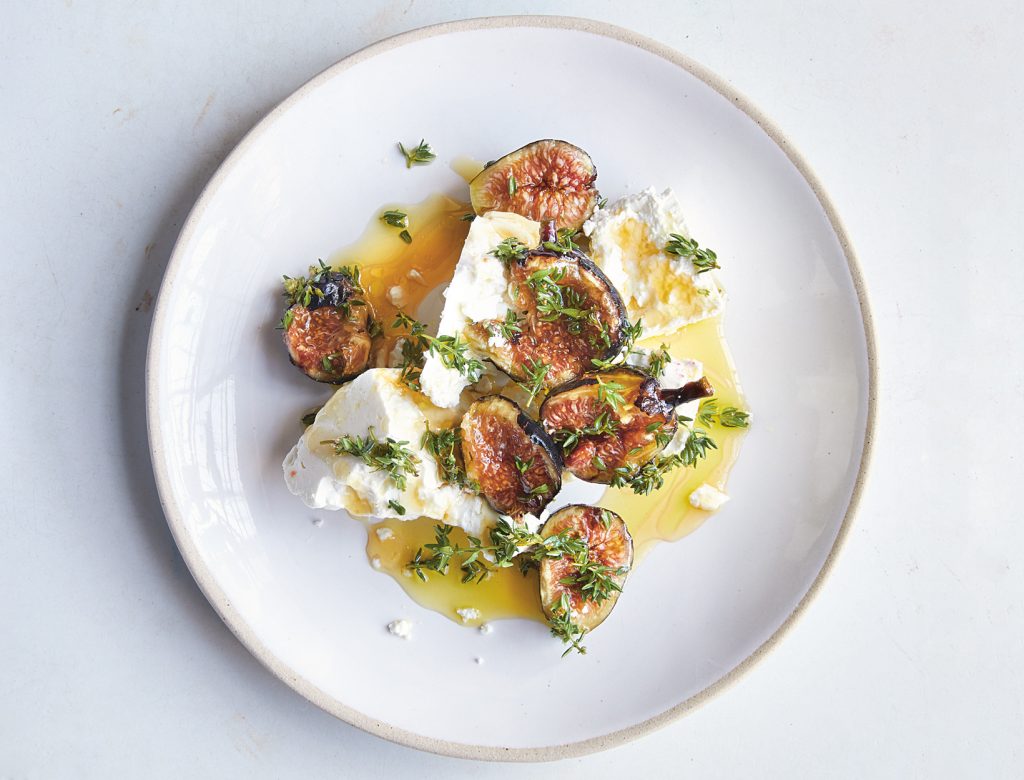 Feta, Figs, Thyme, and Honey
Peak-season figs are spectacular on their own, but serving them alongside salty feta really elevates their flavor. A bit of honey, a little thyme, and heat from the cracked black pepper make for a memorable, harmonious bite.
1. Heat the oil in a small frying pan. Sauté the figs for 3 minutes until they just start to plump up. Add the thyme leaves and honey and cook for another minute. Season with black pepper.
2. Break the feta into 2 or 3 pieces, arrange on a serving plate, and spoon over the fig mixture. Let stand for 5 minutes, then serve warm.
From Mediterranean by Susie Theodorou, published by Kyle Books, © 2018.
Photographs by John Kernick.
Originally featured in 8 Simple, Delicious, and Sophisticated Ways to Serve Fresh Cheese