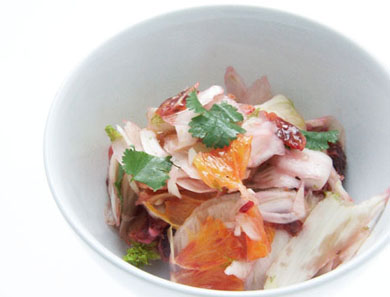 Fennel & Blood Orange Salad
This fresh, succulent salad with is a refreshing addition to any hearty, protein-based meal.
1. Toss everything together.
2. Season to taste with salt & pepper.
Don't let this sit too long before serving or the fennel will lose its nice crunch.
Recipe courtesy of Mario Batali.
Originally featured in At Mario Batali's For Dinner