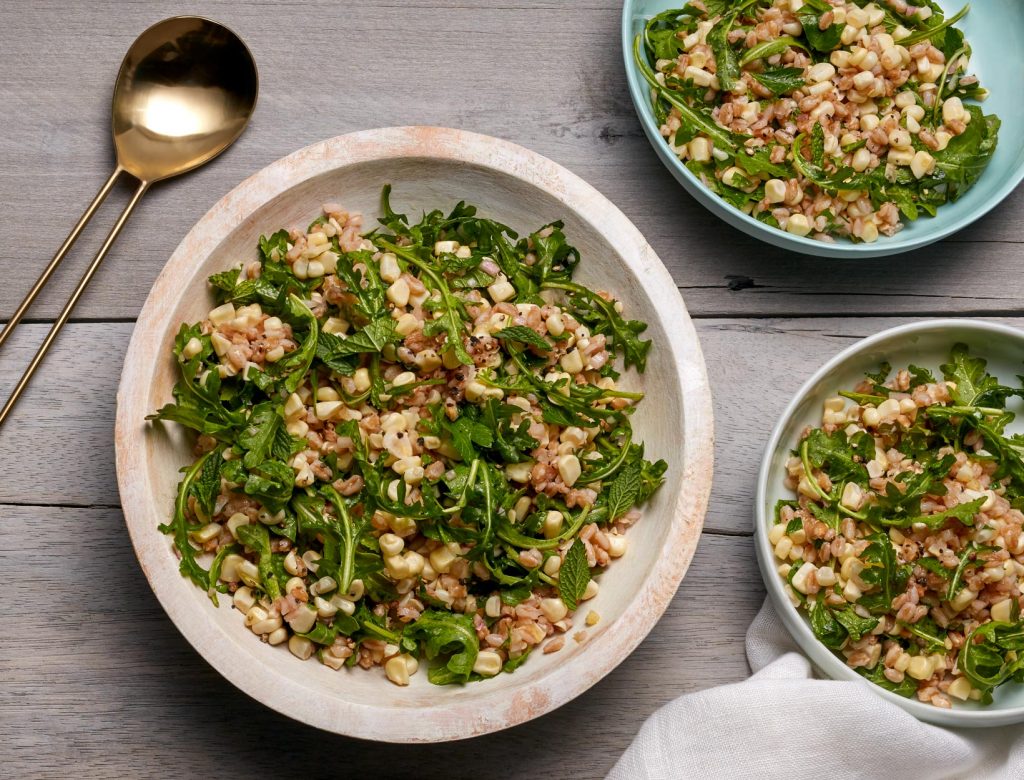 Farro Salad with Corn, Arugula, and Fresh Herbs
This grain salad is light yet filling, and the leftovers pack up easily to make a satisfying lunch.
1. Combine the farro, apple cider vinegar, water, and kosher salt in a small saucepan and bring to a boil.
2. Reduce to a simmer, partially cover, and cook for 30 minutes, or until the farro is cooked but still has a little bite. If all of the water has not evaporated, drain the excess.
3. While the farro cooks, combine the shallot, red wine vinegar, lemon juice, and olive oil in the bottom of a serving bowl. Whisk to combine and season generously with salt and pepper.
4. Add the corn kernels and the cooked farro and toss to coat in the dressing. Allow to cool to room temperature and toss in the fresh herbs and arugula just before serving.
Originally featured in A Simple Summery Dinner