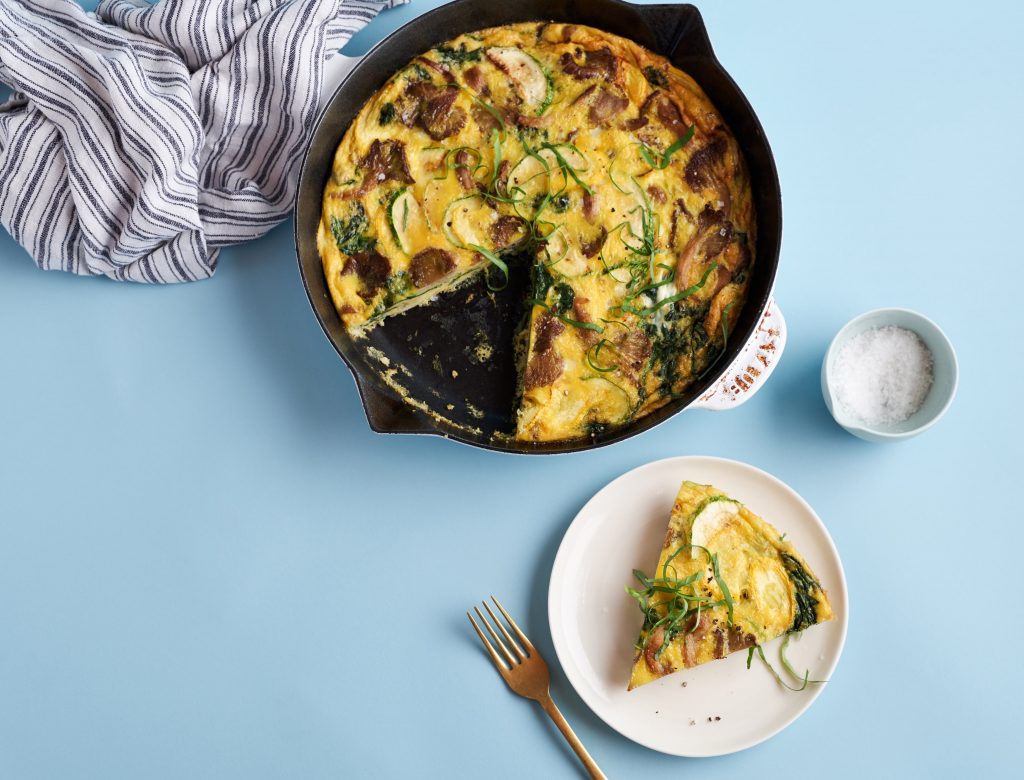 This versatile dish is great for any occasion. We love it as a way to use up leftover veggies from the farmers' market. (There's pretty much no bad combo of peak season produce, herbs, and eggs.)
1. Crack the eggs in a bowl and mix.
2. Drizzle olive oil in a frying pan and toast the garlic.
3. Add in the mushrooms, spinach, and squash blossoms. Sauteé for about 3 minutes.
4. Lightly oil a round baking pan.
5. Add the sautéed vegetables and eggs.
6. Season with sea salt and freshly ground black pepper, to taste.
7. Bake at 375℉ for 20 minutes.
8. Once it's finished baking, top the shredded basil before serving.