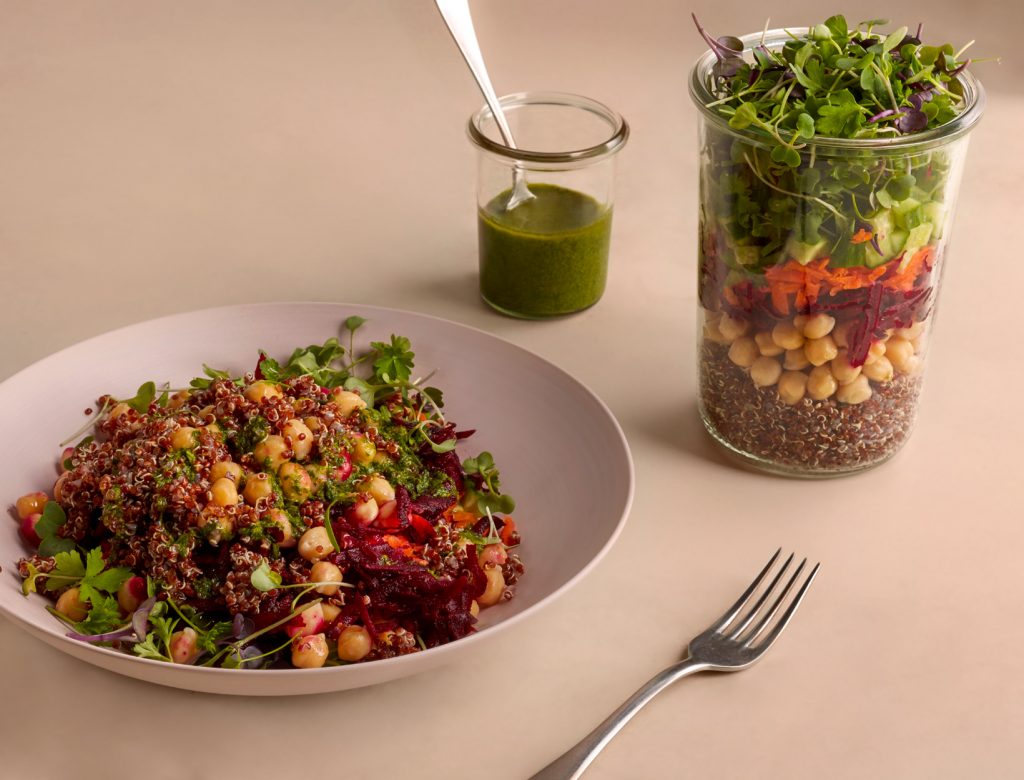 Farmers' Market Chopped Salad
All the different colors, flavors, and textures of this salad make eating clean a pleasure, and the combination of quinoa and chickpeas will keep you full and happy.
for the dressing:
1 handful basil, finely chopped
1 handful parsley, finely chopped
1 handful cilantro, finely chopped
1 or 2 cloves garlic, pressed or finely chopped
2 tablespoons lemon juice or juice of ½ a lemon
1 teaspoon Bragg's apple cider vinegar
⅓ cup extra virgin olive oil
pinch of salt
grind of pepper
for the salad:
¾ cup cooked red quinoa
½ cup peeled and grated raw beets
½ cup peeled and grated carrots
¾ cup diced cucumber
⅔ cup chickpeas, cooked, drained, and rinsed
2 heaping cups organic mixed greens
¼ cup sunflower seeds
1. Add the dressing ingredients to a blender and blend until smooth.
2. Layer the chopped salad ingredients in a jar (if preparing in advance) or add to bowl. Serve with herb dressing and top with sunflower seeds.
Originally featured in A 3-Day Summer Reset