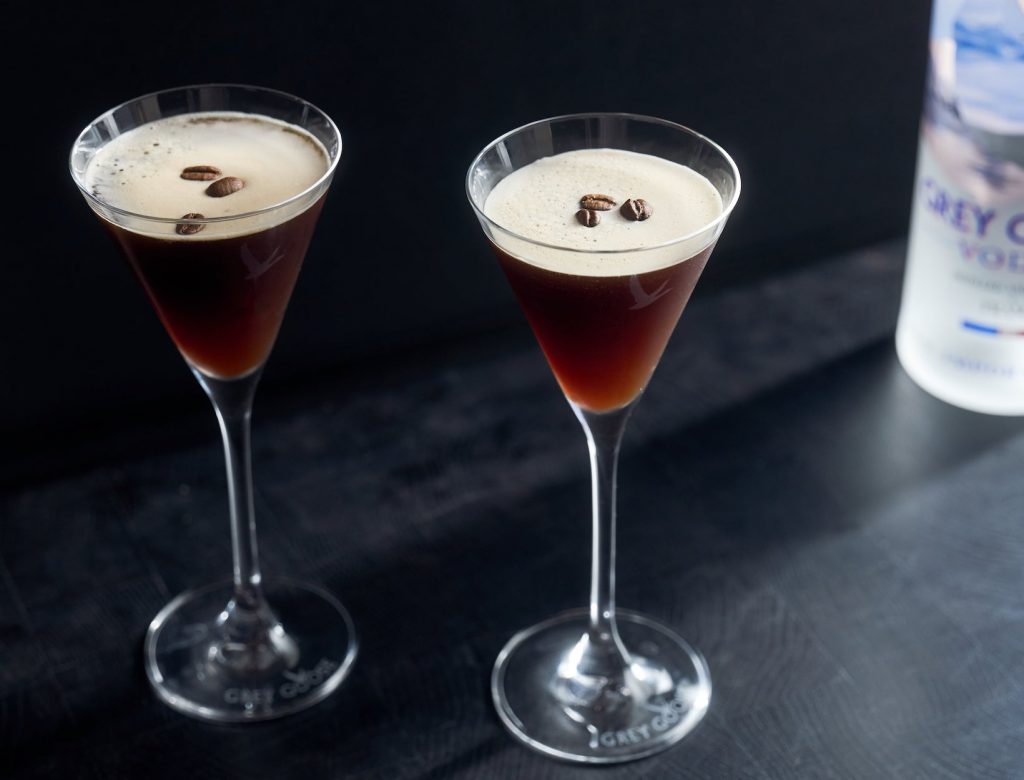 Espresso Martini
Why serve coffee after dinner when you can serve an espresso martini? Pair this perfectly balanced cocktail with anything chocolate-y.
1½ parts Vodka
1 part single-origin finest quality espresso (La Colombe or similar quality would be perfect)
¾ parts coffee liqueur
1 pinch Fleur de Sel
3 espresso beans, to garnish
1. Combine the vodka, espresso, and coffee liqueur in a shaker with ice.
2. Shake vigorously and strain into a martini glass.
3. Top with a pinch of Fleur de Sel and three espresso beans.