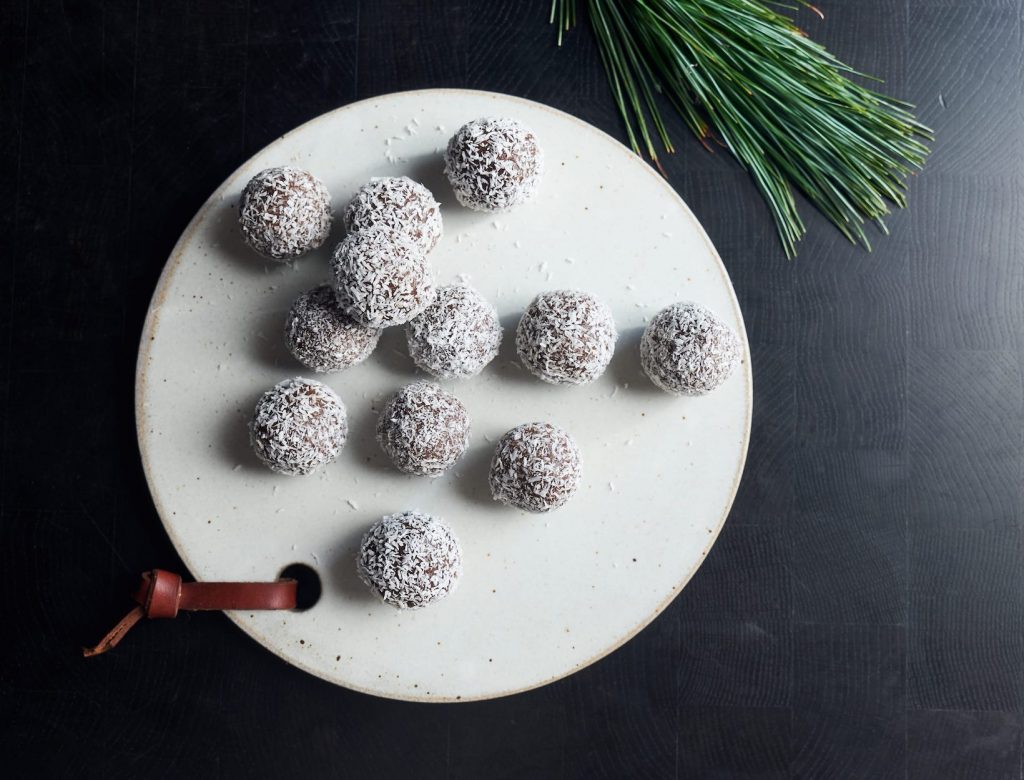 Espresso, Cacao, and Coconut Truffles
An amped-up version of our detox truffles, these ones, made with espresso powder, are the perfect holiday dessert. They're easy, free of refined sugar, and always a crowd-pleaser.
1. Place all ingredients in a food processor and blend until smooth.
2. Wet your hands with water and roll the mixture into 16 large balls (about 1 tablespoon each).
3. Roll each in a little extra shredded coconut and store in the fridge until ready to eat.
Originally featured in Easy Martini Pairings for Your Next Holiday Party