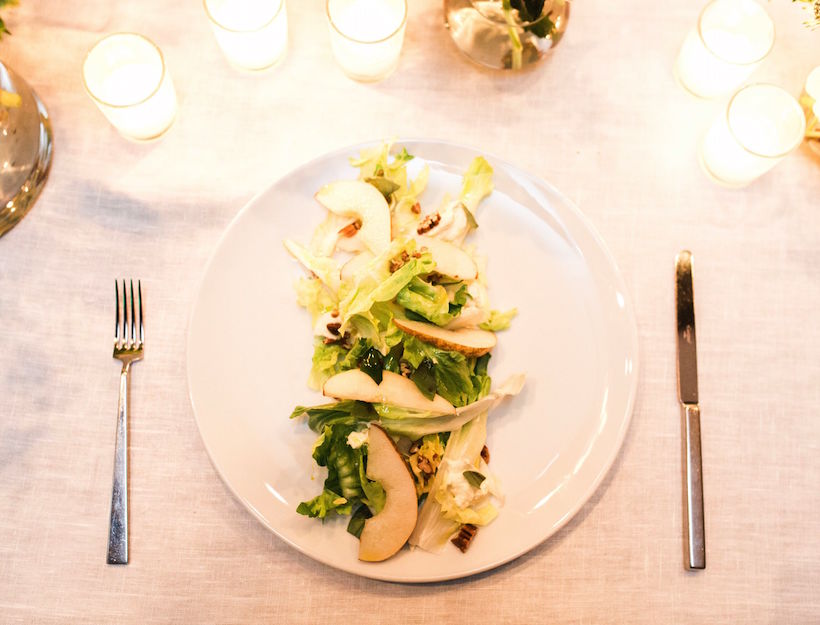 Escarole Salad with Pecans, Asian Pear, and Ricotta Salata
Escarole is one of our favorite fall ingredients and this salad, dressed up with cruncy Asian pear, salty ricotta salata, and fragrant thai basil, might be our new favorite way to use it.
1. Finely chop garlic clove. Using the side of a chef's knife, mash garlic with 1/4 tsp. kosher salt to form a paste. Whisk garlic paste, vinegar, orange juice and zest, mustard, and 1/4 tsp. pepper together in a medium bowl. Whisk in 1/2 cup extra-virgin olive oil in a slow and steady stream.
2. Place escarole, pears, ricotta salata, basil, and about 1/3 of the pecans in a large bowl and drizzle with vinaigrette. Gently toss until salad is evenly dressed; season with sea salt and pepper.
3. Top with remaining pecans.
Originally featured in FT33 Favorites for the Home Cook